Are you looking to expand your brick-and-mortar business to virtually the rest of the world? Or maybe you have a service you're looking to sell via the web. E-Commerce is more popular than ever. 
And why wouldn't it be? Consumers have access to just about everything they need with a few keystrokes. These days, people feel more comfortable and secure shopping on their tablets or phones any time of the day or night. 
Businesses that started with a small online presence (let's say selling books online) have turned into massive companies. How massive? We're talking revenues reaching hundreds of billions of dollars.
Now your profits may not reach into the multiple billions–although we wish you luck trying–but your business can certainly thrive. All it takes is some time, effort–and maybe a little luck–and you can have a profit-earning electronic business. 
Part of this process means setting up your e-Commerce site.
But maybe you don't much about setting up a website. Should this keep you from starting or growing your business? Of course not. While setting up a website requires a little learning, it is probably easier than you think.
This is especially true if you pick a web hosting service with features to help you get your site up and running quickly. 
But we will get into that in a little bit. Let's talk about the basics first.
What is an e-Commerce Website?
At the most basic, an e-commerce website allows a consumer (the person with the money) to buy something from a producer (person with goods or service) electronically. This is typically done over the internet. 
An e-Commerce website facilitates the whole shopping experience. Highlighting the products and/or services, ordering, and, of course, transferring the money. 
There are many kinds of e-Commerce websites. You probably know about the retail and auction sites. But e-Commerce can include finance management, music portals, selling to other businesses…the list goes on.
Does an e-Commerce Website Need Web Hosting?
Yes, it certainly does. Without web hosting, you have no website.
Web hosts are large servers that hold the information of websites. When a person types in a business's web address, the computer is directed to the server that houses the website. Web hosting companies also offer a variety of other services to help the website run smoothly, provide support, and enhance security.
By now you're probably wondering…
What are Some Good Suggestions for E-Commerce Web Hosting?
That's a great question. The answer, however, maybe kind of long. You see, there are so many different web hosting plans out there. You really need to decide how you plan to use your e-Commerce website and what features you need. 
At the most basic, you want to make sure the web hosting company has highly rated servers and network connections. This means searching for a web host with an uptime rating of at least 99.5%. Uptime is the time in which the web hosting service is available and operational. All web hosting services listed below have an uptime rating well above 99.5 percent.
Let's run down a few popular hosting companies and why they may be good for your business. Included are our ratings of these companies for your business website.


InMotion Hosting has an impressive Virtual Private Server (VPS) hosting that may be perfect for your small business. If you did any research on web hosting, you probably came across those offers for web hosting costing anywhere from 3 to 15 dollars. That's shared hosting. VPS hosting may cost a little more, but it gives your more resources and the efficiency of your site doesn't rely on the traffic and bandwidth of other sites shared on the server.
InMotion uses the most popular eCommerce apps like WooCommerce, OpenCart, and Magento. They also offer an impressive 90-day guarantee to try out the host and see if it works for your business.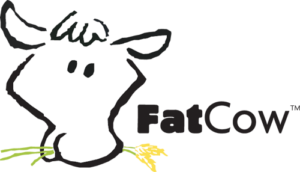 This curiously-named web hosting service may not be as widely known as some of the other companies listed here, but it is a viable contender. 
If you're looking for a stable website and highly rated customer support, FatCow may be for you. They offer a variety of reasonably-priced hosting types. You can even score a pretty decent discount for some plans if you sign up for three years upfront. Plans include a free domain name and several site templates.  
Bonus features include a $100 bonus for both Google Adwords and Bing ads to get the word out about your e-Commerce site.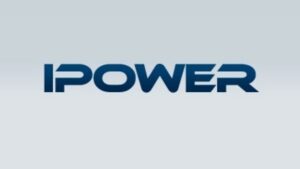 If you're looking for a web hosting service that doesn't need robust services, iPower may be a great middle-of-the-road option. It's great for small t0 mid-sized e-Commerce sites. 
While iPower has many features of other web hosting services mentioned here, there is something that sets it apart.
iPower is a green hosting provider using renewable wind energy to help power its servers. The energy efficiency of the site can be compared to planting hundreds of acres of trees every year. 
The drag and drop website builder along with over a hundred templates can make it easy to create your website. 
Uptime rivals its competitors, and customer service is quick and responsive.
If you're looking for a "greener" way to make your presence on the web, iPower may be for you. 
BlueHost offers a wide range of plans for all levels of experience. They offer the usual website builders like WordPress, Weebly, and concrete5 along with all the e-Commerce essentials. Also, 24/7 tech support via chat, email, or phone can help you with any issues getting your website up and running. 
Uptime ratings range around 99.99% and page load speeds are also good.
Wondering if BlueHost is right for you? Get access to a demo of their control panel to see how everything works. They also offer a 30-day money-back guarantee if you are not satisfied.