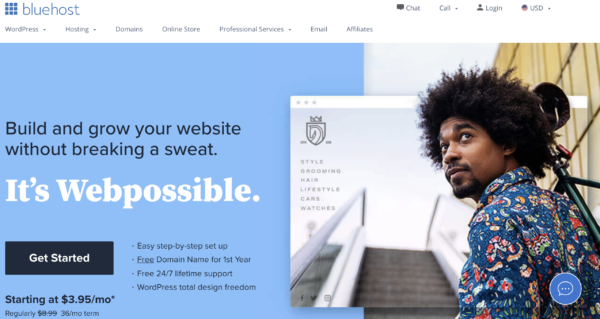 Matt Heaton, the founder of Bluehost, has been in the web hosting business since 1996, but Bluehost wasn't created until 2003. It is one of the most popular hosting sites out there. Users can build their site with WordPress for Bluehost, which is extremely easy to use.
The control panel is cPanel, the system used by many of the biggest companies out there. When you learn this system, you can use it with many other sites if you ever decide to switch host providers.
Bluehost offers many of the same features as iPower, but they have better user reviews, especially for their customer service. The easier-to-use customer service can be beneficial for anyone who is not comfortable with tech.