When searching for web hosting companies, you probably saw lots of ads and shared hosting reviews. Web hosting for under $10 a month. Seems too good to be true.
Are these budget-friendly web hosting companies legit? Will they provide the services you need to power a website for your personal or business needs?
It depends.
If you plan on creating a small-scale blog or simple website for your business, investing extra money in web hosting could be a waste. Of course, everyone has different needs for their niche on the web. You want to make sure your hosting company offers the reliability and services that bring and keep people at your website.
So can the cost of a fancy latte actually power your website for a month?
Let's dig deeper into these shared hosting reviews.
What is Shared Hosting?
Your website needs a server so other people can view it. This is where the content of your website is stored. When someone types in your web address or discovers it during a search, they are redirected to a server where this information is stored.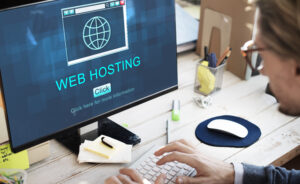 Shared hosting, as the name implies, stores information from multiple websites on the same server. Kind of like an apartment, you have many tenants in the same space. This may not be an issue for sites that don't get much traffic. Bloggers, small businesses, and new websites may do just fine with shared hosting. If you have bigger plans for your website, however, you have to remember you are sharing important resources with other sites.
Consider this: If another website on the same server is using a majority of the resources, your page may experience problems like slow loading times. Think of the last time you waited for a website to load. Did you actually wait?
Some shared web hosting companies have ways to prevent this from happening. But can you expect this from "bargain" web hosting companies? Do you want to risk losing potential viewers while you website struggles to load?
Just one of many things to consider.
What About Hidden Costs?
Let's face it: About every "amazing" deal has a hidden cost. You find a sofa for a bargain price. Unfortunately, the delivery cost more than makes up for the savings. That dream car may seem in your budget until you get hit with taxes, docking fees, and additional features.
As with everything, you need to read the fine print. This is especially true with budget hosting plans.
First of all, those low monthly rates usually only last until you renew your subscription. After that, your monthly web hosting costs may double or triple.
Depending on the needs of your website, you may have to purchase extras to ensure you get all the services you need.
For example, budget plans may limit the amount of storage you can use. This might not be an issue for smaller websites. If you are incorporating large files–say long videos–that storage could quickly dwindle. You may have to upgrade your plan to get unlimited storage.
For eCommerce websites or just about any website that wants to rank in the search engines, you will need a Secure Sockets Layer (SSL) certificate. This certificate encrypts data being transmitted and authenticates the identity of your website. Some plans include this service free–at least for the first year. After that, however, you may need to pay around $80 annually depending on who is issuing the certificate.
Website backup, email accounts, and even technical support may need to be purchased as extras.
And Then…The Upselling
Once you are lured into the budget-friendly web hosting site, you will probably notice a few other plans with more features you may or may not need. Of course, the cheapest shared hosting plan is rarely highlighted as the best value. Usually, it is something that costs more than $5 a month.
Should you shell out the extra money upfront? Not necessarily. Web hosting companies will be glad to upgrade your plan whenever you feel the need to spend some more cash on your website.
If you want to start small and add services as your website grows, upgrading is usually very easy. After all, why would the web hosting companies make it hard for you to spend extra money on their services?
Shared Hosting Reviews: The Bottom Line
How do you find the best shared web hosting? Here are a couple of tips:
Read what real people are saying about the web hosting service from reputable websites.
Make a list of "must-haves" for your website. If possible, find a web hosting company that includes them in their plans.
Read the fine print. See what will actually cost you extra.
Don't worry about upsells unless you know you need them.
With a little time and effort, you can find an affordable web hosting plan without any surprising costs.

Where to start? Reviews for Web Hosting highlight trusted web hosting services and gives you valuable tips and information for creating your website.
Latest posts by Amy Geldean
(see all)