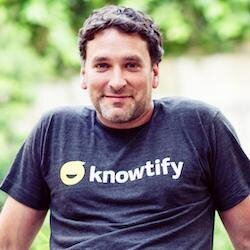 Latest posts by Paul Wheeler
(see all)
Looking where to host your video-heavy website?
If you're a videographer or a filmmaker finding the best spot where to showcase your work and reels better, having your own website is simply ideal. Start off by finding the best web hosting for videographers for your video production business.
But with so many video-sharing platforms out there, do you really need to go through the hassles of setting up one? Let's weigh it out.
Do videographers need a website?
Video-sharing platforms have invaded the internet and are helping more videographers and filmmakers get their work out there. Some can even monetize their work from views alone. So why bother setting up your own website?
More than just using video sharing services, having your own website increases the chances of showcasing your work to more high-paying clients. Having your work across a YouTube channel or even a TikTok account can be helpful. However, potential clients, partners, and future employers prefer a portfolio where they can see your original work, including those that you've done for private brands and clients which can't be shared on other platforms publicly.
There's also the freedom that comes along with it. If you have your own website as a starting videographer or an aspiring filmmaker, you'll have more ways of expanding your clientele and your video production business. You'll also have unlimited options in branding your business which is something other online video-sharing platforms can't give.
Think about it as owning a place vs renting- You can design, customize, build, and just do everything with your own place.
6 Steps To Follow When Setting Up Your Own Website
Before anything else, it's also vital to consider what are the things you need to know to set up a good performing website. Here's your step-by-step guide:
1. Register a domain
Choosing a domain name should be aligned to your brand name, and well, your business name. Before registering your domain, it's always important to consider your clients. Is your domain name too hard to spell? Keep it simple, short, and unique. It's also important to choose a top-level domain (TLD), as it works better for online searches.
2. Choose the best web hosting provider for you
The foundation of a website lies in its web hosting provider. While it's tempting to scrimp on some features and functions, also consider if you're going to need them in the future. Choosing a reliable web hosting provider also helps your website's performance in the long run. A poor service provider can limit your website from reaching visitors and potential clients.
3. Set up your content management system (CMS)
Videography and filmmaking need to have the most creative platform in order to stand out. This is why your content management system (CMS) should also be at its best. Choose one that can support all channels, especially mobile. It should also be fully equipped with social media integrations, video platform integrations, marketing analytics, and others.
4. Design a web template that fits your branding
When you're a videographer, designing your website can be the most exciting part of this process. However, you shouldn't fall into the trap of heavily designing every part of your website. It's important to go for a simple, yet compelling look, and let your portfolio, videos, and reels do the talking. While you're at it, consider your design to be SEO-friendly as well.
5. Customize posts and pages
Most videographers, filmmakers, and even designers generally think that a good-looking website is all that matters. It's all good, but then they wonder, why isn't anybody asking for my services? The nitty-gritty details of customizing your website begin with designing your pages to attract not only visitors but also paying customers. How many pages are you planning to have? What should be seen in your menu tab? Should you have call-to-action pop-ups? Should you have a case study or a reviews page somewhere? It's best to get planning on these at the early stages as well.
6. Upload your videos and reels
Now that you're all set, of course, you'll need to get your work out there. Here's also where you'll see if you've invested in the right website hosting provider for your videography website. Good web hosting helps your website load quickly even if your content is composed of large-sized files, images, and other media. A slow-loading website can only bring your visits down and your bounce rate up, which won't be helpful for you.
Remember, setting up a good website is like constructing a house. You have to make the foundations stable and reliable at first. One way to do that is by choosing the best website hosting you'll need for your video production business.
Website Hosting Tips For Videographers
Finding the best web hosting for videographers starts by looking for the most important thing you'll highly need: a hosting platform that focuses on speed. In creating your website, you'll be able to properly organize your work, categorize it, make it searchable, and give it a design and feel that precisely represents your own brand. Furthermore, a personalized URL rather than a YouTube link looks more professional and suitable for high-profile clients interested in your work.
So, what does the best videographer website hosting platform look like? Is there a way to avoid video portfolios slowing down the website's speed?
You'll need a lot of storage and bandwidth to post your high-quality videos. You'll want an easy-to-use UI, but it's also beneficial to choose functionality above all. Although there is often a compromise when choosing between these two. Beginners, in general, prefer a template-based method. If you're a more experienced web designer, you will appreciate more tools and the capacity to modify.
With this in mind, below you'll find our pick of the very best website hosting for videographers. We'll also break down what to look for in the best web hosting solution, how a fast website can benefit filmmakers, and the difference between a website builder and a website hosting solution.
How A Fast Web Hosting Provider Can Help Videographers And Filmmakers
When it comes to the best website hosting for videographers and filmmakers, the most important element is speed. Whether you're a director, animator, filmmaker, camera operator, or visual designer, you're going to be hosting the video on your website. Video can really slow down site speeds, which can lead to a poor visitor experience on your site. Your platform of choice for video hosting must be very fast and reliable.
What to Look for When Choosing a Web Hosting Service for Videography
Always opt for the highest speed.
A website with an excruciatingly slow loading speed is never a good thing for any business, especially videography businesses that require a lot of bandwidth for online video. Many people think about price first, but do you really want to pay for a web hosting provider that turns away your customers? A slow-loading site might lead to a greater bounce rate, which is problematic if you want to rank well in search engines.
Consider the costs.
A greater price tag does not automatically imply superior quality. And getting the cheapest option does not automatically imply a good deal. Pricing factors should not always be black and white when picking a web hosting company for your filmmaking website. Before you buy, think about the features you'll need, the product's quality, and the level of care you'll receive. Consider a decent web hosting company as an investment that you should carefully consider before investing your hard-earned cash.
Consider the uptime.
Nothing is more aggravating on the internet than clicking on a link and having the target site not load. This situation irritates not just the user, but also Google, which begins to regard that address less in organic search results. As a result, make certain that the website hosting provider you choose provides the highest level of availability. This element, often known as uptime, may be quantified by a number. The closer the service availability is to 100%, the better. Keep an eye on this when choosing a website hosting provider, and prioritize the options that have an uptime of more than 9%.
Look into storage options and capabilities.
Depending on the purpose of your website, you will want a large or small amount of storage space for the files you upload. Regardless of which scenario applies to you, it's always a good idea to pick the provider that best fits your demands. If you want a large quantity of storage, ensure sure the website hosting business provides the space you require to avoid running out of memory. Alternatively, if you only want a little amount of space, you may save money by choosing a less expensive plan.
Make sure they offer top-notch customer support.
A website hosting provider must be effective in aiding you in addition to providing all of the circumstances for the success of your page. For many users, customer service is critical, and the provider's capacity to assist you might be the difference between a rapidly resolved problem and a website that is down for several hours.
Website Builder vs Web Hosting: What Should You Choose?
Web hosting allows a person or corporation to rent a place on a server that will house all of their website's data and information. This space may take many various shapes and is frequently chosen based on an individual's or company's personal demands and budgetary constraints. A website builder can't host several websites or operate as a server for anything other than the one you're working on. It's not meant to be a hosting platform; instead, it serves as a storage locker and a building site for your website. Videographers can benefit from both. Many website builder vendors offer hosting solutions, so you can get everything you need to create your videography website in one package.
Top 5 Best Web Hosting Services and Providers for Videographers (That Won't Slow Down Your Site)
We chose these five hosting services because they offer excellent website builder capabilities, are ideal for video content, and are rich in features that would suit videographers.
Are you prepared to set up your own website for your video production business? We hope we've covered everything you need to know!  If you need more help in choosing the best web hosting provider that suits your needs, we've written these full reviews about the top website hosting performers just for you.