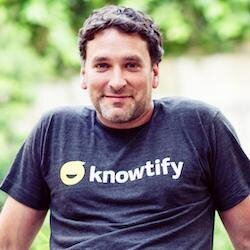 Latest posts by Paul Wheeler
(see all)
Without the right web hosting, audio files can slow down your site.
When it comes to setting up your website with audio files, storage, speed, and bandwidth are crucial. Every website hosting service has different terms, but you are better off hosting audio files on a dedicated file or audio hosting service.
So if you have recently launched a website and are trying to figure out the best way where to host audio files, this article will help you explore all the considerations you should make.
What You Need To Know About Hosting Audio Files
If you recently launched a website, either through drag and drop services like Squarespace or a self-hosted WordPress setup, you might be ready to add audio and other media to share with the world. You might be wondering why you can't just upload the file to your web host and then insert it into the pages you want.
And while there is not anything technically stopping you from doing that, keep reading to learn the basics of why you should find a dedicated hosting service for your audio files.
What Is File Hosting?
If you're someone new to websites and file hosting, let's cover the basics. The first thing to realize about the internet is that every content that you see on a website has to be stored somewhere. For most websites, you store pictures, videos, audios, texts, website layout/themes, and other data with your web hosting company.
Some hosting companies might offer unlimited data and bandwidth, but many have limits on file size and bandwidth that make it more optimal to host large files elsewhere. This step is where the file-hosting company comes in, a service specialized in storing large files and making sure users can download them as quickly as possible.
Large files include almost any audio clip, especially uncompressed Wav files, and any videos or high-resolution photographs. To the user of your website, they will just see the media player and just click it like they normally would. But upon clicking the file download comes from the much faster and more reliable file hosting service that you've chosen.
Why You Need a Dedicated Audio Platform
It might be a good idea to store any file above a certain limit on third-party file hosting services as they are just better at that job. But it becomes much more of a necessity with audio files, especially uncompressed music or long podcast episodes. And it should go without saying that whatever principles are true about audio files are extra applicable to even larger video files.
Even if you have tons of available storage space with your web hosting plan-some services offer unlimited storage space is not the only consideration. The user experience on the internet is all about bandwidth, and the problem with audio and video files is that their large size uses up a lot of bandwidth. Loading text and pictures for your blog is usually fine, and even then you will likely want to use a website plugin that compresses images and decreases website load time.
But that consideration is everything when it comes to audio files. Whether you are a musician who has sound file examples of your playing or a podcaster looking for a way to get your content out there, using a dedicated audio platform will be the smoothest option, and it will keep working even as your audience grows.
Why Website Speed Is Important
Besides user experience, there is also the issue of website speed and search engine optimization (SEO). Many factors affect how successfully your website will appear in search results, including your use of keywords, breadth of content, and how long users interact with your pages.
But one of the huge data points that search engines like Google use to determine website quality is the website speed or loading time. Google wants to give users great websites that not only answer the questions they search for but also give them a good user experience. And if a user has to wait too long for your website to load, Google will penalize your ability to show up in the most competitive spaces of search engine results.
There are many ways to increase the speed of your website, most of which are beyond the scope of this article. But hosting audio files directly on your website will almost definitely hurt you and your business in terms of SEO.
About Audio Files and Compression
In the age of digital audio, you will rarely be listening to an audio file that has not been compressed. Digital compression allows you to reduce the size of a file without doing too much damage to the quality of its content. For audio, one of the most common compression file types is an mp3 file.
So if you are going to host any audio directly on your website, be sure that you are using an mp3 file that is as small as possible without affecting the sound quality too much. Podcasts can be much more heavily compressed than music without detrimental effects, but be careful with overly compressing music files.
Lastly, you should never use an uncompressed audio file-for example, a Wav file-on your website or podcast service. Those files are great to work with when editing music and podcasts, but once you are ready to share them with the world, be sure to compress them beforehand.
Getting Your Website Ready For Podcast Hosting
Podcasting has exploded in popularity over the last few years, both in terms of the number of podcasts and the number of listeners. In 2021, there were an estimated 120 million podcast listeners and over 850,000 podcasts on a huge array of topics. Podcasts are a fantastic way to get your conversations to an eager audience, especially if it is part of your business plan.
So the majority of people interested in where to host audio files are coming at this problem from the podcast perspective. And again, while you can technically upload episodes directly to your website, there are a variety of reasons why you should use a dedicated podcast hosting service.
Firstly, podcast hosting is complicated behind the scenes, and podcast hosting services take care of all the technical details for you. They usually take care of the podcast distribution, making sure it's findable on Apple Podcasts, Google Podcast, and any other podcast app. They also make it easy to view your podcast analytics to help you better understand your listeners.
Many of them even allow you to host multiple podcasts under the same account. You can then use HTML embed links to easily put podcast players onto your website. They all have different pricing structures and features, and the best podcast hosting service largely depends on your specific needs.
Keep reading below to learn about some of the most reliable services and how they compare and contrast.
Where Should You Host Audio Files?
There are a lot of web hosting services out there that promise exceptional service when it comes to hosting. The problem is, how would you know which of them is the right fit?
A good web hosting provider is essential in hosting audio files so your website won't suffer. As experts in the field, here's what we can recommend:
With a three-dollar-a-month plan and other affordable options to choose from, Bluehost offers the best bang for your buck. It doesn't stop at affordability, though. This hosting provider also comes with a free SSL certificate too. Whatever business you're building, you can easily adjust your plans, and scale up or down based on what your website needs. This is also the best choice if your site is on WordPress. Some of its 'real good deal' packages come with:
Unlimited domains for paid tiers
Integrated Cloudflare support
A 30-day money-back-guarantee (all plans)
Security features such as SSL, SiteLock protection, and unique IPs
Guaranteed 99% uptime
May it be personal or business, InMotion Hosting is your one-stop shop for web hosting. You don't have to worry about your site getting offline since it guarantees a 99.999% network uptime through Smart Routing™. They adapt services based on your business's changing needs.
Product variety
Reliable uptimes and data storage
90-day money-back guarantee
Private cloud hosting
Web hosting can be tough for non-technical people. If you want a web host backed up by excellent customer support, HostColor is your best bet. Aside from that, it has an ample choice of features that will suit your needs.
Very customizable hosting plans
Built-in data support without performance impact
Top-notch IT infrastructure
High Availability and Fault Tolerance applications
Excellent customer support
WP Engine is a premium integrated WordPress hosting service. If you're a WordPress lover, this can easily be your go-to choice. It boasts  of its lightning-fast speed, excellent security and top-notch customer service. While it's generally for WordPress website hosting only, its features and offerings are the best. Here are some:
Access to 24-hour customer support
Create a WordPress site easily
Simple management tools
Performance is unbeatable, consistent, and solid
Free automatic backup and disaster recovery
Common Problems with Hosting Audio Files (And How To Fix Them)
Now that you have read through many of the most popular web hosting sites for audio files, let's work through some of the common problems people face on this topic. Even if you are just getting started in the world of website and audio, these issues are worth knowing about and may even save you some time in the future!
1. Variable vs. Fixed Bitrate
Unless you have training in audio engineering or other audio technology, many of the terms you read about on audio hosting sites might seem confusing. You might also encounter something when trying to edit a podcast episode and get stuck not knowing what kind of file you should make.
And understanding the difference between variable bitrate and fixed bitrate is helpful. In an mp3 audio file, the bitrate is a measure of how much information there is per unit of time. The advantage of variable bitrate (VBR) is that the audio quality is better in more complex moments, especially in detailed music. And the advantage of a fixed or constant bitrate (CBR) is that it is more consistent with timing and saves space.
Many podcast hosting sites only allow you to upload files with a constant bitrate, so happen to have the wrong file type, you will have to use software like Audacity to export your file with a fixed bitrate. Generally speaking, CBR files are best for podcasting, and VBR files will sound better with music, especially complicated music with lots of sound layers.
2. What Audio Format Should You Use?
Whether you are hosting audio files for a podcast or uploading your music, it is worth investing some time to understand how sound file formats work. Knowing the basics of this technology will help you make good decisions that balance speed and audio quality.
And there are two main file formats and encoding types that you should know about. First up is the uncompressed format, which is a large file size but has great audio quality. The most common uncompressed file you will encounter is the Wav file, and it might be best for certain musical situations. You also try to record in Wav files because it gives you the most flexibility when editing audio.
And on the compressed side of things, you are almost always best when using the mp3 format. Mp3 files are universally accepted, and most podcast hosting sites require you to use a lower bitrate mp3 file. So unless you have a specific need for uncompressed audio, always export your final audio in the mp3 format. It will save space, make for fast downloads, and most people will not be able to hear the difference in quality.
3. Files Are Too Large
Especially if you have a podcast where each episode is multiple hours long, your audio file might be too big even after compressing it to an mp3 file. Large file sizes can make you unexpectedly bump into upload limits with your hosting site. Outside of that issue, they also cause a slow download speed that can potentially make you lose listeners.
And the most common solution to the problem of large mp3 files has to do with bitrate again, but this time it is a measure of how many kilobits per second your file contains. If you are consistently bumping into the problem of large file sizes, you might be using an unnecessarily high bitrate like 320 kb/s.
There's no question that music sound better at a higher bitrate, but sometimes lowering it to the next tier available in your program will save space and have barely noticeable results. And with podcasting that only involves voices, you can go even lower on your bitrate without affecting the quality. Podcasts sound great at 128 kb/s, and if those files are still too large, even 64 kb/s is acceptable for podcasting.
Takeaways
Knowing how and where to host audio files helps you understand why it's important to have a dedicated service to host your audio. When you attempt to upload audio directly to your website, you will run into all kinds of problems, especially when it comes to site speed and SEO performance. This advice works for audio files and any other large files you want users to interact with on your website.
And especially if your audio needs are in the podcasting space, there are more reasons other than storage and bandwidth to choose a dedicated podcast hosting site. Podcasting hosting is complicated, and you are almost always better off leaving it to the experience of those companies to take care of the technical issues behind the scenes. They will handle all the details and keep people's interaction with your audio content smooth and easy.
And while you are researching your best options for audio hosting sites, you might also need to know your web hosting options. So if you don't yet have a website and want to do proper research, check out these reviews of the best web hosting providers.