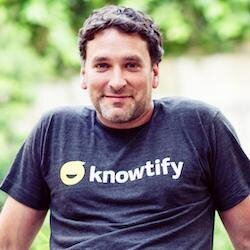 Latest posts by Paul Wheeler
(see all)
16 Best Static Website Hosting For Personal And Business Use
Fast setup, affordable, adaptable, and highly secured
These are the most important features any website owner-to-be should look for, especially if you're planning to build a static website for yourself or your business.
According to WebsiteSetup, more than 1.7 billion websites are currently on the web. So, it's crucial to give your website the chance to stand out by making it attractive and well-functioning.
There are several advantages to building a static website instead of a dynamic site. We'll help you understand them here, along with showing you the ideal situations to use this website style.
But first, let us walk you through our best static web hosting recommendations. Whether you're new to the website world or an experienced developer, there are many hosting companies that are great. However, it takes a good eye to get one that fits what you really need.
What Is Static Website Hosting?
Static hosting offers you the opportunity to create a website that shows the same information for your visitors no matter how many times they visit it. These static sites were the early version of website building technology and still have use cases today.
We won't get too technical on you here, but static websites have separate HTML files for each page. So, if you make a change on one page of your website that you want to duplicate across every page of your website, such as adjusting the sidebar, you'll need to change the HTML of each page manually. But static website diehards know that it's worth it.
List Of The Best Static Website Hosting for 2022
Are you ready to start a static website? Below are the best hosting platforms that'll make it a breeze to design the website of your dreams.
Another well-known static website hosting especially for small businesses is InMotion. Aside from catering to WordPress and VPS users, it also has more to offer: it has shared hosting, dedicated server hosting, and reseller hosting types to fit all kinds of users. It's a great choice for static websites because it offers unlimited server disk space and monthly bandwidth.
To make sure uptime is always at its best, InMotion has invested on latest technology such as Smart Routing™ that helps it achieve 99.999% network uptime. Apart from being reliable, it can also adapt to every business' changing needs. InMotion also tops the list of users that favors customer support the most. It facilitates spaces for customers to chat with each other while making sure users would get helpful feedback from their support teams.

InMotion web hosting has packages and plans to suit just about any personal and business needs. Also, they can adapt their services based on your changing needs as your business or website grows. In fact, upgrading your web hosting account is easy and your website stays live during the process. Read our full review >>
One of the most well-known best static web hosting companies is Bluehost. They offer some of the lowest monthly hosting rates in the industry, a free domain for your first year, and the SSL Certificate comes included at no extra charge.
If you're new to website building, you'll appreciate that Bluehost has a 1-click WordPress install, which is thanks, in part, to their WordPress.org endorsement. Open-source software is at the core of Bluehost's development, and this is why they've been able to make such fast headway in the static hosting space.
BlueHost has other enticing introductory offers to get you started building your website with shared hosting. And, at any time, you can scale up or down the plans based on what your website needs. This means, if you do choose that three dollar plan and are getting much more traffic than expected, you can switch to a more feature-packed plan. Read our full review>>
Hostgator is an excellent static website host for people new to the website building space. They offer a 99.9% uptime guarantee so that your website doesn't crash. They also provide simple WordPress installs. Furthermore, you'll receive a free SSL Certificate and domain name for one year.
HostGator offers five different plans you can choose from, including shared hosting, website builder, WordPress hosting, VPS hosting, and Dedicated hosting. In addition, their over two million customers benefit from an unmetered bandwidth. That means you won't have to worry about your static site lagging if it goes viral.
Features
Free website transfers
One-click app installs
99.9% uptime guarantee
24/7 support via phone, live chat, and Twitter
HostAmarda is a privately owned web hosting platform that makes it a top priority to offer speed and security for its customers. They have ten levels of quality assurance that any service they provide must pass before they release it to their customers.
And their quality assurance team stays busy, given that they stimulate new ideas and take others trending in the market to see how they can implement them as part of their services. If you wish, you can add Cloud SSD VPS hosting, which offers 99.9% uptime.
Features
Free SSL
45 days money-back guarantee
An attentive customer service team
Innovative technology and consistent release of new features
Netlify is an excellent option for more websites using Git and wanting detailed tools to accelerate their performance. Whenever you make a change to Git, Netlify automatically detects it and changes your static website accordingly.
Although Netlify offers a near-endless array of customizable tools, you're welcome to integrate your favorite tools into your website, including Shopify, Eleventy, and Angular. You'll also be able to create serverless APIs, trigger automated deploys, and keep up with what works best for visitors to your website via split testing and rollout technology.
Features
Write your own plugins or choose pre-built options
Domain and DNS management
Automated deploys
Immediate cloud-scale backend APIs
Gone are the days of having to juggle changes among all your static site pages. With Vercel, you can initiate account deployment directly with GitHub, GitLab, and BitBucket. The result? Anytime you merge changes you've made to the production branch, your website will automatically update accordingly.
Developers will jump for joy that they don't have to make configurations or supervise this cloud platform. It scales automatically, freeing up time for you to work on new branches of your website, as Vercel can scale dynamically to millions of pages while maintaining fast front-end performance.
Features
Live editing so you can experience your user experience features first hand
Choose any data source, headless CMS, or API for flexible data fetching
SSL encryption, asset compression, and cache invalidation
Dynamic code execution to elevate search engine optimization
Namecheap is an excellent static website host for users new to website building-as its name implies, you won't have to spend a lot of money to get hosting services. They offer many hosting options, ranging from VPS to the personalized Site Maker.
An SSL Certificate, 2-factor authentication, and PremiumDNS are some of the many features that Namecheap offers with their hosting packages. They also provide Logo Maker, Supersonic CDN, and other tools to help your website impress customers. Should you have any questions about building your website, Namecheap's 24/7 customer service team will be happy to help.
Features
Step-by-step Guru Guides to help beginners build their website
Advanced domain name generator to help you choose your perfect website name
Several hosting options ranging from shared, VPS, dedicated, and Managed WordPress
Outstanding security features included for free with your hosting package
Hostinger gives Namecheap a run for its money when it comes to value. Their single shared hosting plans start at as little as $1.99 per month, including 30 GB of SSD storage, a free SSL certificate, and GIT access.
For an extra dollar, you can upgrade to a premium shared hosting plan which supports up to 100 websites and gives you a free domain and unlimited Bandwidth. Companies will appreciate the business plan, which can handle 100,000 monthly visitors and offers daily backups and free CDN.
Features
Fast and easy set up for users new to website building
1-click WordPress installation
Easy to scale your website according to your budget and growth
Custom WP optimization stack and LiteSpeed cache
Surge is one of the best static website hosting platforms for front-end developers. You can publish in HTML, CSS, and JS format for free using a single command. You'll also have access to barrier-free deployment through CLI, flawless integration with your Grunt toolchain, and cross-origin resource support.
You can use tools like Grunt or Gulp, along with an npm for running your script. Branch juggling is an issue of the past, thanks to local compiling that you can publish to Surge. Team static website building is also a breeze due to the ability for you to add collaborators through the CLI.
Features
Free SSL for surge.sh subdomains
Simple Grunt toolchain integration
Quick deployment of hand-coded HTML, CSS, and JS
Works seamlessly with CI services
To someone who isn't well-versed in web development, using Google Cloud as your static web hosting service may seem odd. However, Google's Objective Lifecycle Management offers you the option to configure and transition your website data.
Furthermore, Google has a range of global data centers, meaning you can expect an ultra-fast static site experience for your users. Gone are the days when you have to worry about losing code. Should overwriting or deletion occur, you can quickly get your data back via object versioning.
Features
Encrypt object data with encryption keys
Configure data retention policies with Bucket Lock
Built-in repositories for analytics and machine learning
Cloud Identity and Access Management allows control over activity logs and data access
iPage has been around the block when it comes to static website hosting, given that they started their company in 1998. They've been able to maintain ultra-low hosting rates for their 1+ million customers during that time, thanks to their additional resources for website scaling.
If building a static site from scratch makes you sweat, you'll appreciate iPage's custom intelligent builder. It can literally create and publish a website in seconds without any coding on your end. In addition, you'll have access to an unlimited number of email addresses, eCommerce features, and $200 in ad credits to use on Google or other search engines.
Features
Site analytics tool included with your account
Unlimited domain hosting on a single account
30-day money-back guarantee
Fast WordPress install
Render is a static website host that makes it easy for you to build a website by connecting your GitLab or GitHub repository. Best of all, you'll be able to connect it with a global CDN and all for free up to 100 GB of bandwidth per month.
If you exceed the monthly 100 GB, you'll pay a small ten-cent fee per GB you use. You can add an unlimited number of collaborators to your website and get custom domains with managed TLS. Render also allows you to try out changes to your website before you publish them to ensure everything is in tip-top working shape.
Features
Automatic continuous deploys from Git
Efficient cache invalidation
DDoS protection and global CDN
Free TLS certificates
GoDaddy offers the opportunity to build a modern static website without any coding experience. You'll have hundreds of website templates to choose from, and you can tailor them to your preference. InSight comes with your hosting package, which offers advice through artificial intelligence that assesses your online business.
You can expect some of the best load times in the industry by signing up for GoDaddy. Furthermore, you'll get an impressive 99.9% uptime and an unlimited amount of bandwidth. GoDaddy offers online store features that'll help you monitor inventory and let your customers automatically book appointments on your website.
Features
cPanel or Plesk control panel option
24/7 network security and DDoS monitoring
Global data centers for faster page loading
150+ free applications for CMS website creation
If you're new to static website development, Amazon S3 will likely give you a learning curve too big for your patience to manage. However, experienced website developers appreciate the scalability, security, performance, and data availability that Amazon S3 offers.
There are two main areas that Amazon S3 offers developers for static web building: Route 53 for DNS and content distribution via CloudFront. Even better, if you only need 5GB of storage a month, you'll qualify for the AWS Free Tier. Otherwise, you can pay a monthly fee for even more storage.
Features
Store data among Amazon S3 storage classes
Back up and restore data
Run cloud-native applications
Archive your data for extremely low costs
Firebase is one of the most trustworthy and best static website hosting service for developers since they have Google's backing. Using a combination of Google Analytics and Crashlytics, you can monitor your static website's performance. Furthermore, you can use A/B testing to determine which website pages and messaging campaigns work best for your site.
No developer enjoys mundane coding tasks. So, Firebase solves this problem by automating standard processes with open-source code bundles. Examples include trigger email and running payments with Stripe. You can also integrate Firebase with tools such as Google Ads, Data Studio, and Slack.
Features
Google Cloud allows you to scale your website to countless users.
Remote configuration and cloud messaging
Use pre-packaged code, such as Stream Collections to BigQuery.
Improves user engagement via analytic feedback
GitHub Pages may be last on this list, but it's least since it's one of the best static web hosting companies for experienced web developers. Over 40 million developers rely on this platform for using code from their GitHub repository and transforming it into a static website.
You can choose between your own domain name or a github.io subdomain. Although a single GitHub account can only have one website, you can host an unlimited number of project websites. One of the biggest advantages of GitHub Pages is the ease of making updates to static sites.
Features
Monthly soft limit of 1 GB of storage and 100 GB of bandwidth
Built-in integration using Jekyll
Custom domains made simple with a CNAM file
HTTPS support
Difference Between Static and Dynamic Website
The primary difference between static and dynamic websites is their ability to change their content (or lack thereof). With static websites, a developer needs to edit the website's source code for changes to happen. In contrast, dynamic websites show various content from the same code without human intervention.
HTML and CSS are the two most popular coding languages to build static websites. These websites remain the same regardless of where they're from or what browser they use. On the other hand, dynamic websites typically use Python, PHP, or C# programming language. Such websites offer changing elements according to a user's request and browser.
The top difference between static and dynamic websites include:
Static websites are faster to build.
Dynamic websites encourage more user interaction.
Static websites allow for basic code duplication for consistency.
Dynamic websites offer improved organization for requested and stored information.
Static websites often have better security features.
Dynamic websites seek information based on a user's needs.
Static websites load faster, improving SEO.
Dynamic websites offer more flexibility through a CMS connection.
Static websites are cheaper and less complex to build.
Dynamic websites have lower maintenance costs since they're cheaper when making adjustments.
Why Choose Static Websites?
Static websites are an excellent option if you plan on building a website with only a few pages. That way, you'll save money on upfront web development costs compared to dynamic websites, and you'll have relatively few recurring expenses for page changes.
Private companies and entrepreneurs commonly use static websites. That's because dynamic websites typically offer users more restricted information, so the static alternative gives you the option to share a broader range of data with the public.
Examples of ideal scenarios for static websites include a basic blog that you want showcasing particular posts about your company, a landing page, pages promoting the services and products you offer.
That said, static websites aren't a great fit for businesses that plan on changing inventory or services. That's because they don't offer the opportunity for you to make recommendations to your visitors based on their purchases or items they clicked on. Nevertheless, if getting your website up and running is a priority to you, a static website fills that need.
Static websites are also an excellent option if website speed is a priority to you. Because content on static sites only comes from the server, it doesn't have to pass through several layers of application logic before a user can view it. HTML pages, video files, images, and audio files are all examples of static content.
Advantages of a static website:
Excellent for showcasing evergreen content on a website.
Cheaper to develop and easy to get online quickly.
Ability to customize the design of every page on your website.
Easier to recover from a crash or DDoS attack.
Fast loading time.
Better security.
Although static websites have many advantages, it has some disadvantages like any service. For example, it's often costly and time-consuming to update static pages. You may also struggle with adding new content, and you won't have the option to interact with your website visitors.
Nevertheless, there's a reason that static websites continue to remain an option despite rapid changes taking place online-they're an excellent resource for small websites with information that remains the same.
How to Start Creating Your Static Website
There are two main ways you can launch your static website-using a website host geared towards people without experience in coding or those that cater to experienced website developers.
Bluehost, HostGator, and GoDaddy are excellent examples of static website hosting companies that support people new to website development. They offer easy WordPress integration, with many one-click add ons and code-free options to customize your website's appearance.
In contrast, web developers will appreciate the in-depth coding opportunities that static website hosting businesses like GitHub Pages, Google Cloud Storage, and Vercel offer.
Once you use our recommendations on the best static web hosting provider, you should follow the items below to get your site running online.
Purchase a domain. Most static website hosting platforms offer the opportunity for you to transfer a domain or purchase a new domain name directly with them. Some even offer free domains.
Set a budget. Building a static website is economical, but changes can add up (or eat your time if you're writing the code for your own website). So, set a cap on how much you're willing to spend.
Stick with one company. It's easy to get FOMO (fear of missing out) by seeing the features offered across different company products. However, it's best to stick with the products built or recommended by your static website hosting platform to maximize results.
Plan out your website. Whether you'll be using a website builder or coding your own pages, it's crucial to know in advance the general look you'd like your site to have.
Secure your site. Most static website hosting companies offer SSL Certificates. You should also look for a service that offers backups in case there's a crash or DDoS attack.
Thanks to how quick it is to develop and publish a static website, you can expect your site to be up and running in no time.