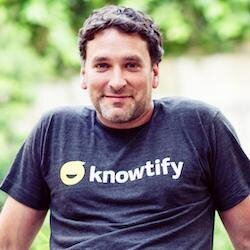 Latest posts by Paul Wheeler
(see all)
A high-quality website provides maximum client interaction and a positive user experience.
With this, your website must operate without frequent site outages. Downtime on a website drives away clients, damages your brand reputation, and ultimately results in lost sales. As such, you need to understand the reasons for website downtime and how to avoid them.
Website Downtime Explained?
Website downtime is when a site can't be accessed online or doesn't work well enough for users to finish a task. Unforeseeable events lead to website outages, even with technological advancements and mechanisms to reduce downtime.
How Can You Tell Your Website Is Down?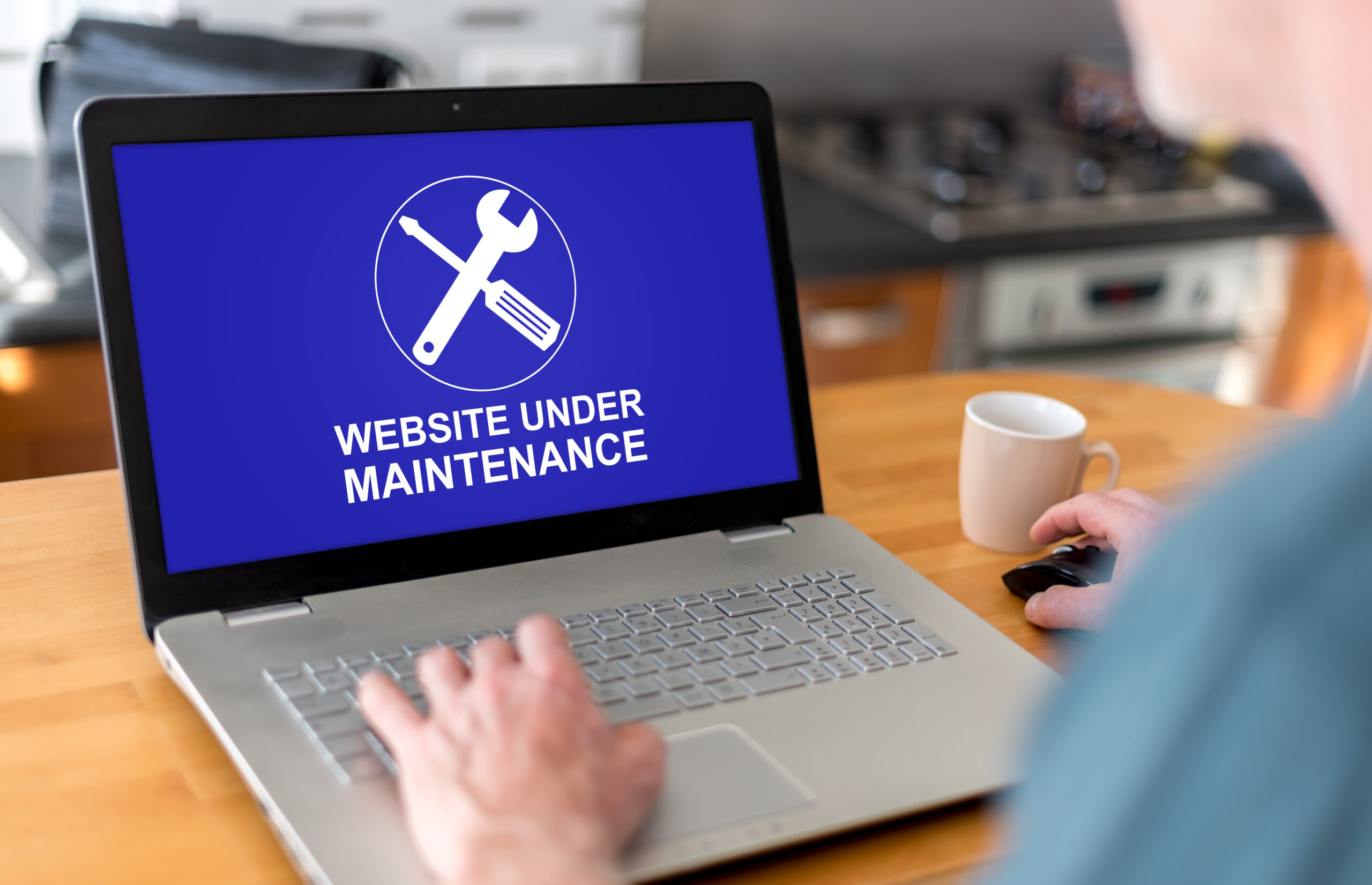 Site outages usually take time to be noticeable. Different elements contribute to a website outage which signifies low website health.
To check for downtime, visit your website to verify it's down. Insert the web address directly into your browser and load the page. The website will load if it's up and running or notifies you if it's down for maintenance.
Clear the cache in your browser, then reload the page to see if the site loads correctly. Next, visit a stable website like Facebook to see if it will fail to ascertain whether it's an issue unrelated to your site.
If you still have difficulty accessing your website, check for possible outages with a website downtime checker. A website downtime checker usually gives you a clear idea of whether your site is working.
Simple Troubleshooting Guide
Begin by checking your internet connection. If your company offers 24/7 support, check to see if the site is entirely offline or just for your network. Investigate the possibility of your device's failure, any web design programming errors, or DNS issues.
Next, check the status of the domain. Any time the website is down, you'll receive an error message that tells you it's not available or it's under maintenance. Get in touch with your hosting provider to check for issues like expired domains or server crashes.
The hosting platforms look at the website server and may provide feedback promptly. Some hosting companies will automatically recompile your website and have it online again soon after a short period of planned downtime.
If you are updating your website, ensure that your content management system is up-to-date and compatible with the latest operating systems and browsers. Also, verify that your network firewall has correctly set the URL.
8 Top Reasons for Website Downtime
Website user experience optimization has become essential in today's corporate environment. Any outage brought on by technological difficulties or natural calamities may result in severe reputational and monetary damages. Here are a few reasons for website downtime.
1. Human Error
System administrators frequently work with racks of hardware, including networking equipment and servers. Many workers in this role will find themselves accidentally yanking a cord out when they work with the hardware.
Servers can be extremely fragile, as they often contain proprietary hardware and software. A typical human error involves rough hardware handling, as careless users may accidentally bump them, leading to outages.
Website developers must be able to verify the code they write. Failure to do so can lead to issues such as unindexed code. If a new administrator installs a new web function and doesn't take the necessary steps to ensure the code is correct, the website may not perform correctly.
2. Equipment Failure
Equipment degrades and malfunctions over time, and new equipment sometimes fails suddenly due to technological issues. The only way to reduce hardware-related downtime is through proper hardware maintenance.
3. Malicious Attack
Malicious attacks are a real threat to any business, as hackers look for vulnerabilities to exploit to steal information. Companies that rely on outdated software leave their data vulnerable, leading to cybersecurity concerns.
For example, a DDoS attack can occur when bots send false requests to websites. The target's web servers become overloaded due to the simultaneous and repetitive requests from several locations. As a result of the flood of requests, legitimate requests get blocked, bringing the website to a halt.
DNS cache poisoning is another common way that websites get attacked by hackers. Companies use DNS to map a domain name to an IP address. This system needs to be secure for the mapping process to work. When a hacker redirects a domain name, the website goes down.
Malware attacks damage hardware and software and are particularly likely to cause massive outages, as they can spread to other systems on the same network.
4. DNS Issues
Domain Name System (DNS) is the system used to translate a company's website name into an IP address. Any issues with DNS cause websites to fail to respond correctly or even disappear entirely for brief periods. Changes to network equipment or software can corrupt DNS data and lead to a discrepancy in website access.
5. Server Overload
Server overload typically occurs when a website has many visitors and lacks adequate infrastructure to handle the load. The excess traffic causes slow page loads or a website crash. Most websites with a high traffic volume use multiple servers that the web application can access.
When a dedicated server becomes overloaded, it can put stress on others as well and cause an entire site to fail.
6. CMS Theme and Plugin Incompatibilities
Despite the content management system theme you use to build your website, problems with the on-site software can inevitably result in downtime. For instance, installing unsuitable plug-ins on a WordPress website could bring the entire site to a halt. Your site may load partially, have blank pages, or not load due to database issues and other internal difficulties.
Plugins, or the third-party software you install to add functionality, sometimes cause problems when they don't work well with a theme. For example, a newly installed plugin may update your database scheme or change content retrieval on a WordPress site. These changes result in internal errors and lead to downtime.
Back up your website routinely to account for theme and plugin incompatibilities. Install a backup application to have it automatically perform this process for you. You can also back up your website manually. By backing up your website, you'll have a recent copy of your site that you can quickly restore if something goes wrong with it.
7. Poor Quality Website Hosting
A website's performance depends on how fast the hosting company can respond to traffic and other requests. Website hosting companies usually have different levels of service. The best ones can give you a full uptime guarantee.
One of the biggest causes of site downtime is poor website hosting. Even worse, your hosting company is unlikely to disclose how much-unplanned downtime your website experiences each month, so you won't know how much outage it is suffering.
Website monitoring becomes important when experiencing poor website hosting. With uptime monitoring, you'll be able to gauge the downtime your website is experiencing and decide whether it's necessary to switch hosting companies to reduce it to a manageable level.
8. Lapses in Maintenance
Routine site maintenance is just as crucial to an online business as regular updates and patches. Not only does it keep your server running smoothly, but it also maintains the website's integrity. You must conduct scheduled maintenance regularly to keep the website running smoothly and efficiently.
Tips on How To Avoid Website Downtime
Preventing downtime from happening in the first place is the easiest method to avoid its adverse effects on search engine rankings and user engagement. Here are some tactics to prevent website downtime and the ensuing service disruptions.
1. Use a Reliable Hosting Provider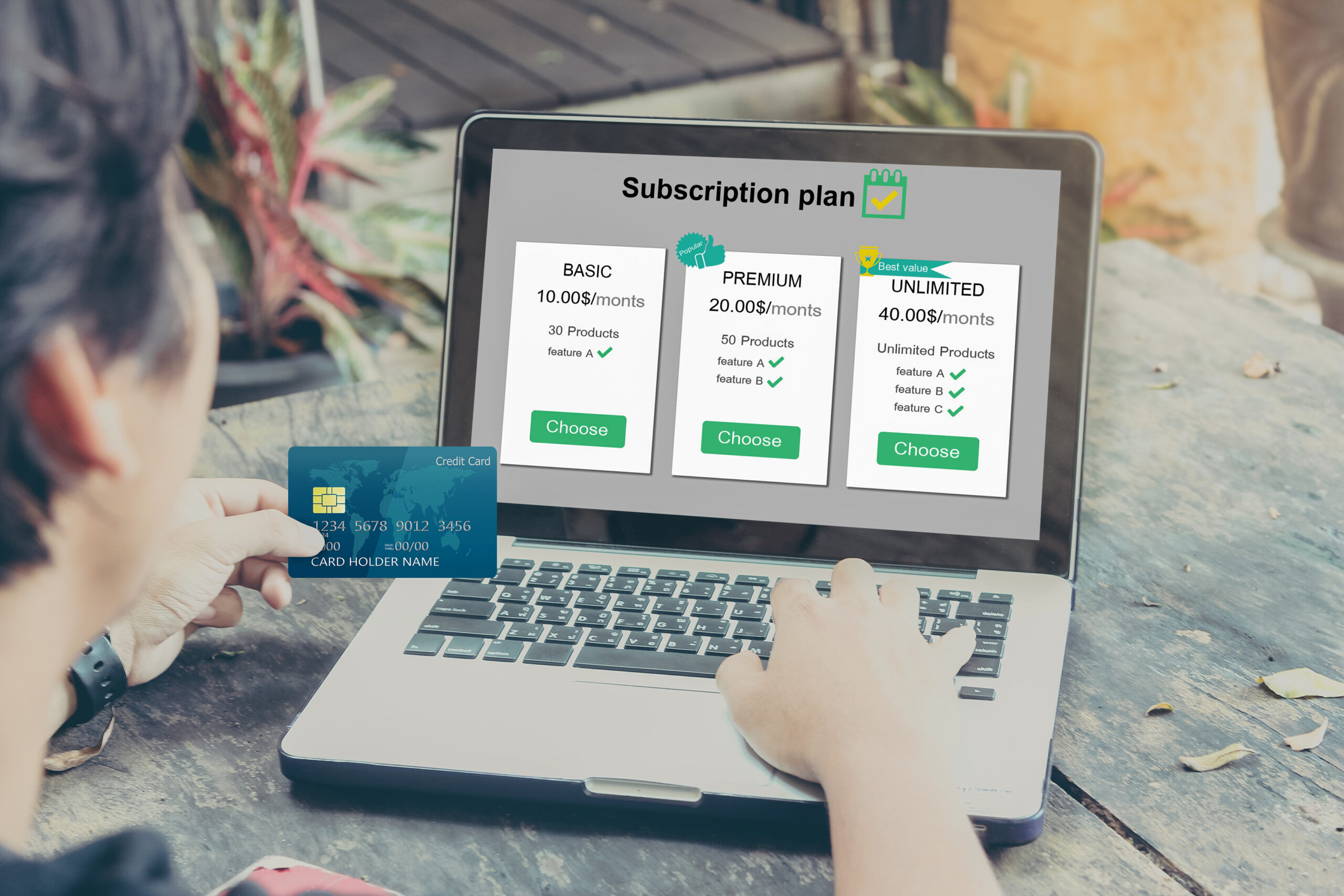 When choosing a hosting provider, you should look for one that offers reliable services. Reliable hosting providers protect your website from unexpected outages and prevent website downtime.
When selecting a hosting firm, consider the host's track record for dependability, an uptime guarantee, and the company's support staff's accessibility so you can get in touch with them whenever your website is down.
Online reviews are one approach to finding out if a hosting company is trustworthy. Unhappy clients share their stories, and you may use that information to help prevent similar problems for your website.
Examine the uptime guarantee provided by your host. The warranty clause in your contract indicates that you are entitled to a full or partial refund if your website doesn't meet the required minimum uptime. Providers who offer such guarantees signify that they have a strong incentive to keep your website available.
2. Monitor Your Website's Uptime
You are responsible for determining whether your server meets its minimum uptime guarantee. Luckily, hosting uptime monitors provide availability statistics for your hosting provider. Set up a website uptime monitor to send real-time notifications of possible downtime. You can configure most uptime monitors to send an email alert when the server goes offline.
3. Renew Your Domain Name Registration on Time
You need to recall your website name registration duties once a year or less frequently. Renewing your domain name registration prevents your website from going down.
Set up auto-renewal by default, so you can remember to renew your domain name. Once you set up automatic renewal, your domain provider will automatically renew your website registration at the end of each term. The domain name will immediately become active during the new period.
4. Pick Plugins and Themes Mindfully
Unsuitable plug-ins and themes can cause web application errors and cause website downtime. When selecting plugins and themes, ensure they are compatible with your content management system. You can discover plugin incompatibilities through user reviews or information from developers.
Use updated plugins since older plugins and themes are more likely to have code that interferes with more modern plugins. Additionally, some plugins and themes need a specific PHP version to function correctly.
An uptime monitoring plugin will track how long your website is operational. You will automatically receive reports and email notifications when your site is down. This plugin can typically also diagnose the issue, allowing you to address it quickly.
5. Increase Security
Security influences the overall uptime of your website. Hackers will try to force your website to go offline to obtain your sensitive data.
Therefore, you should minimize the avenues of entry hackers could use to access your website. To increase the overall security of your website, install security plugins and adhere to website security best practices. Host providers can also help to secure your website by ensuring that permissions are correctly assigned and hardened.
6. Monitor Your Site Speed and Optimize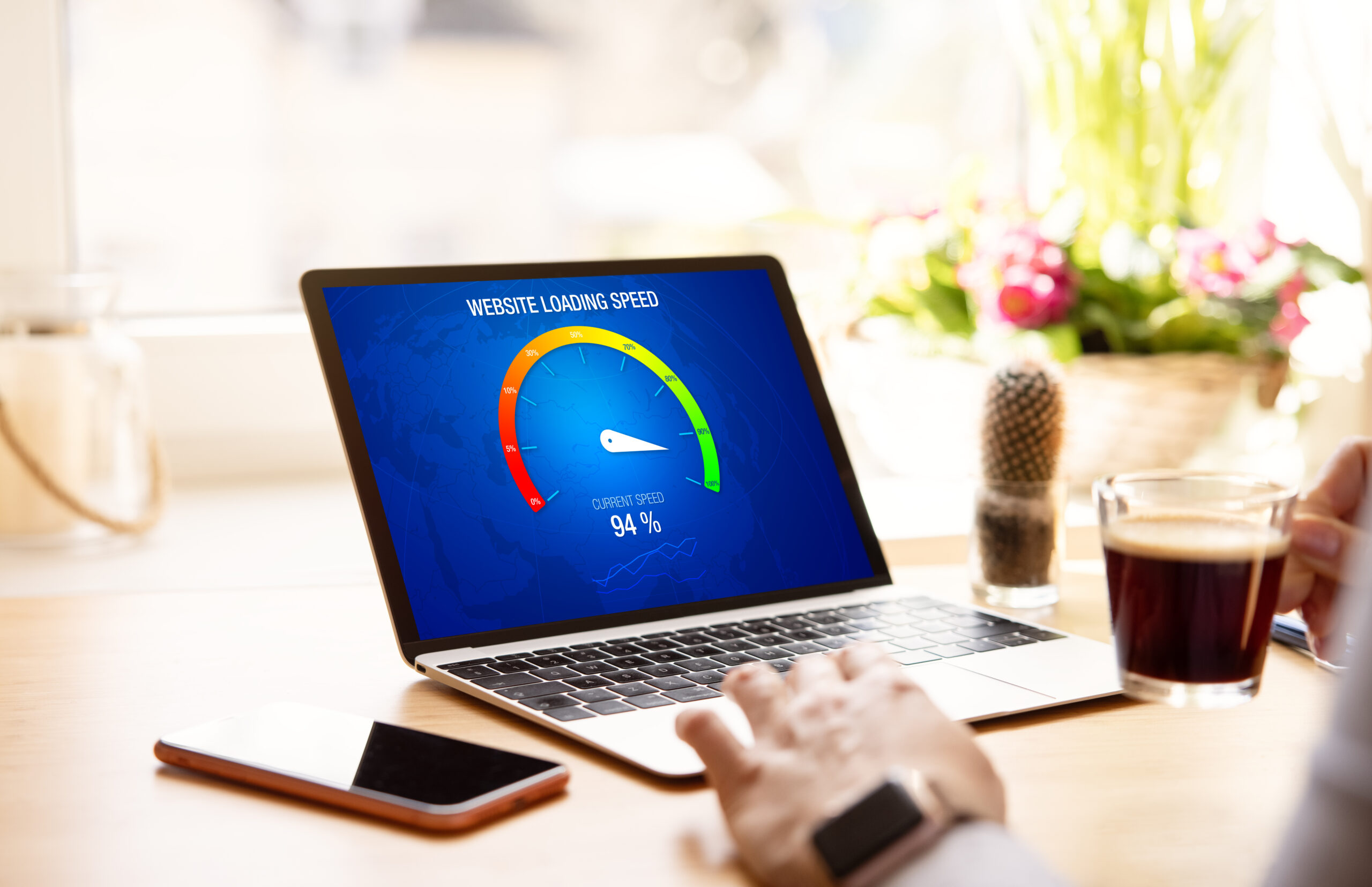 A sluggish website speed could be a sign that it will soon crash. Most users will leave the site if a page takes a long time to load.
Caching plugins and files, reducing CSS and HTML queries, increasing bandwidth, and switching servers are simple ways to speed up your website. Your website is less likely to suddenly go offline if you can ensure it runs properly for the volume of files and users it frequently has to handle.
7. Have Multiple Energy Backups
The grid is typically the power source for data centers, though they may occasionally use backup power from generators. At times, both energy sources could malfunction. Because of this, site owners must ensure their facilities have energy redundancies like backup batteries and take advantage of nearby renewable energy sources like solar or wind energy.
Top Qualities a Web Hosting Should Have for Your Website
Here are the best qualities a website host should have.
High Uptime Reliability
Site downtime scares off potential clients and may lose search engine ranking. A good web hosting provider must provide a near-perfect uptime guarantee for your web hosting to be considered reliable for your website maintenance mission.
Security
The best providers will use the latest security techniques to protect your website. The primary standards for hosting security are SSL, security certificates, and 2-factor authentication.
Support
The best hosts will offer 24-hour support for hosting issues you may experience on your website.
Wrapping Up
Your website is a vital part of your digital marketing campaign. Evade the highlighted reasons for a website down period, and have a reliable and secure hosting provider for your website to help minimize downtime and encourage more efficient operations. Check out my web hosting reviews to find the best providers to meet your needs.