Outsourcing law firm marketing to an agency can be expensive. As a result, it might not be a practical option, especially if you're just getting started with your law firm.
A sound marketing plan to sell your law practice is helpful for solo starters. Thankfully, you can implement it all by yourself to grow your online presence and get your first paying clients. In this article, we give you the top 25 effective ways to market your law practice when you're a one-man team.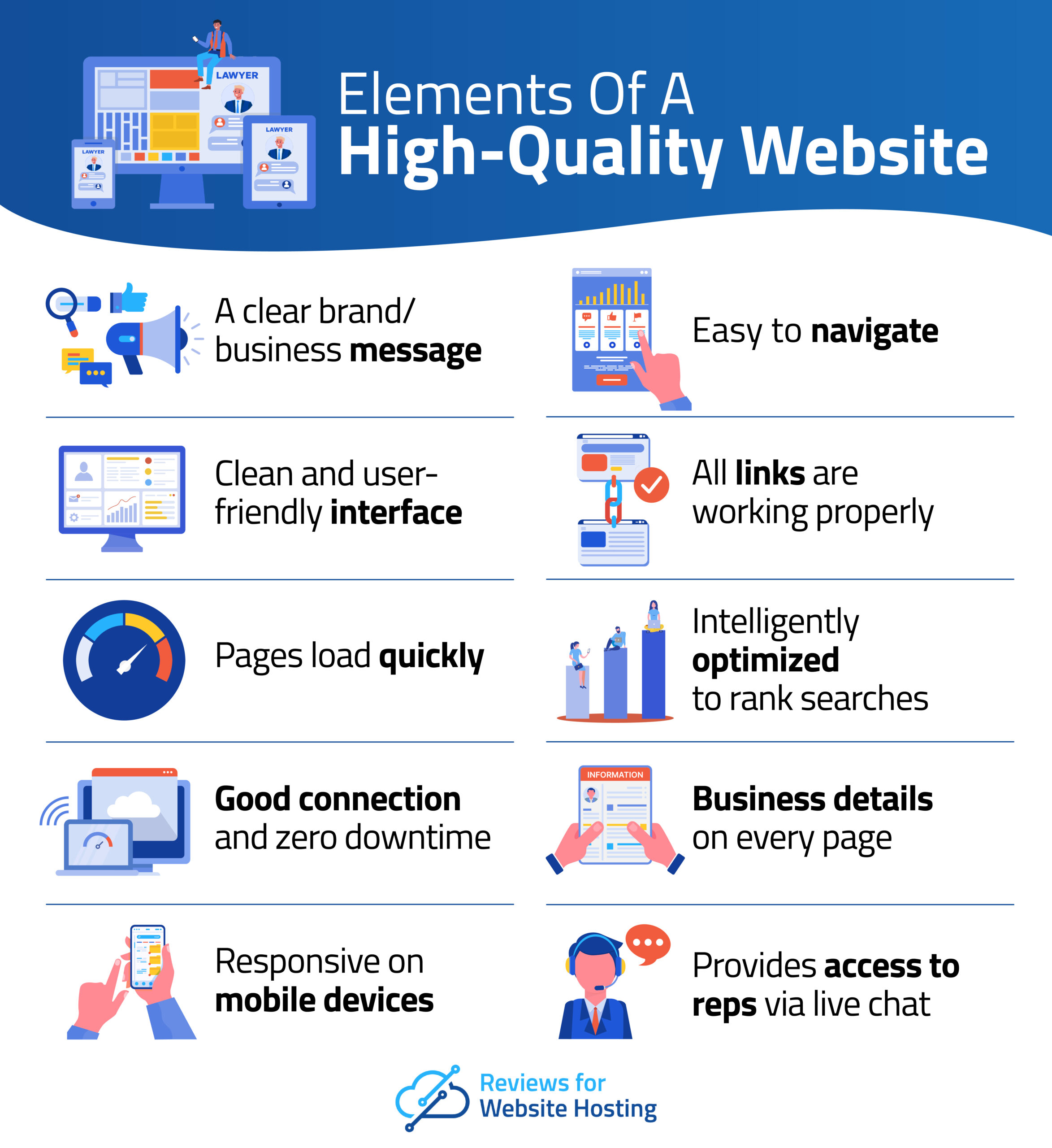 1. Create a Quality Website
Before discussing online marketing for lawyers, it's important to establish your online presence with a great website.
Different digital marketing strategies bring potential clients to your site, but you need to ensure that visitors can find the information they need. It's important to understand that a bad website can affect your law firm marketing's success. It should be able to turn a potential client into a paying customer.
Here are a few things to keep in mind to deliver a positive experience with your website:
Choose a reputable web hosting company that can guarantee a 99.9% uptime for your website and deliver fast loading speed. If you need some recommendations, see our full reviews of some of the leading website hosting services.
Limit navigation to five or six options so visitors can easily find your pillar pages. Use a secondary navigation scheme to help users explore additional content.
Create a strong internal linking structure so potential clients can easily consume content.
Make sure you have the full name of your business, address, and contact information on every page of your site.
2. Optimize Your Site for Mobile Users
Mobile searches represent more than 60% of all searches. Mobile users often issue searches to locate goods and services in their area, and 76% of these users usually visit a place of business within 24 hours of searching.
You need to offer a positive experience to these users by optimizing your law firm site for mobile:
Use responsive mobile-friendly design so that your content can adapt to different screen sizes.
Improve page loading times through excellent web hosting.
Keep your design clean and simple. Use white space to draw attention to important information. Upload useful photos that show the credibility of your law firm.
Take advantage of the unique features of the mobile platform, for instance, by adding a call button to your site.
Make sure your clients and website visitors can easily navigate your website on their phones.
Google has a great Mobile-Friendly tool you can use to test your site.
3. Improve Your Rankings in Search Results
Without strategizing on SEO, your content marketing can suffer. Search Engine Optimization or SEO refers to different strategies to get your content to rank higher in search results. There are a few things you can do yourself to optimize your content:
Add strong keywords to your copy, headers, URLs, meta descriptions, etc.
Use internal links to connect your different pages.
External links from reputable sources can help improve your rankings.
Post more content regularly since fresh content will help you rank higher.
4. Start a Blog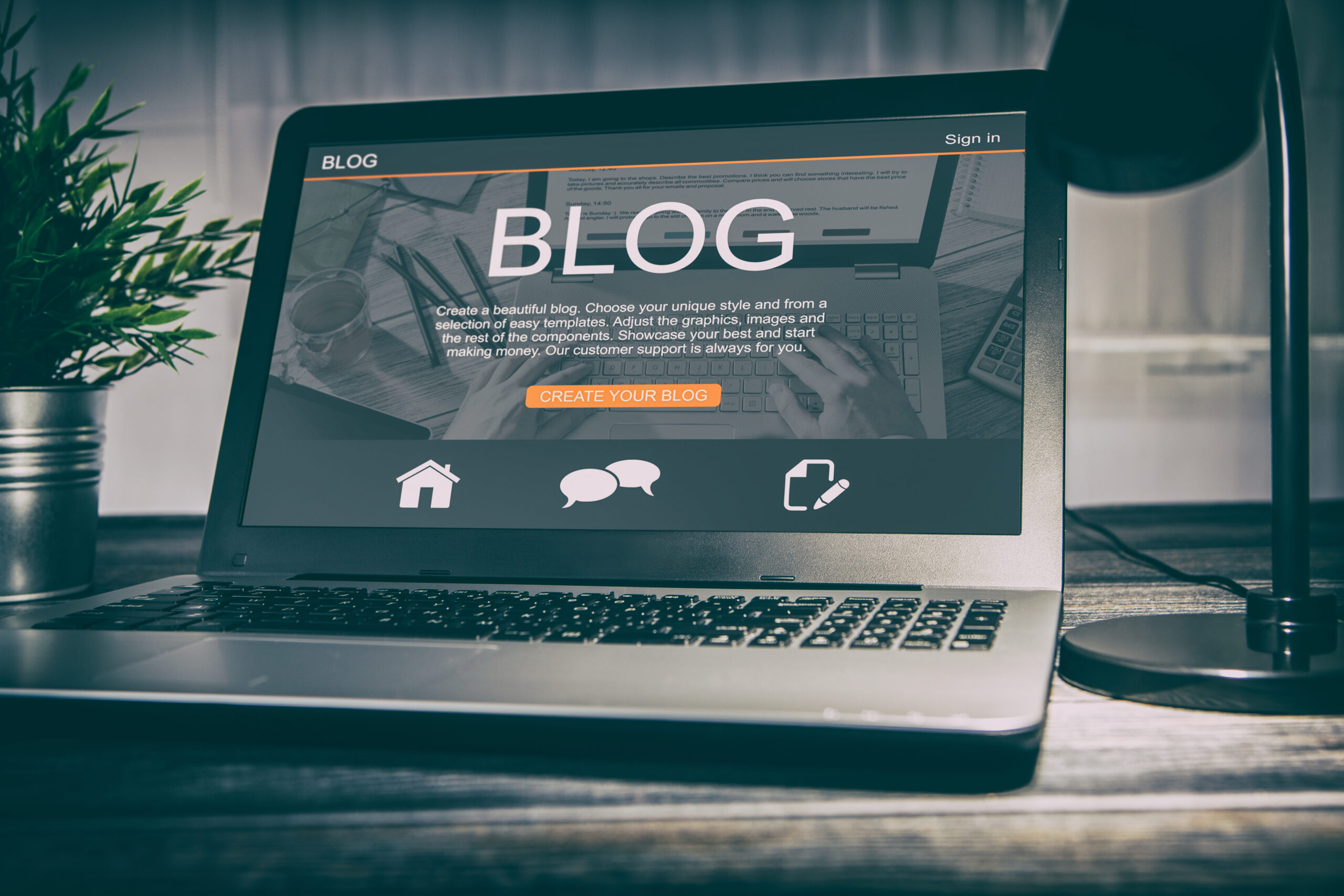 A blog is a great way to keep visitors coming back to your site for more quality content. Publishing blog posts regularly will also help you target important keywords.
Blogging is one of the best marketing solo law practice strategies because you can rely on your own expertise and experience to create content.
There is a wide range of topics you can write about, from new laws to legal questions. The American Bar Association has a list of the best law blogs if you need some inspiration.
5. Host a Lawyer Q&A
A Q&A is an opportunity to showcase your expertise while connecting with potential clients. You can create an email address and have users send you their legal questions so you can select the best ones and address them in a weekly blog post.
You can also partner with a local news source for a monthly legal Q&A column or host a live Q&A on social media.
This short video can give you an idea of the kind of format you can use for a Q&A that is easy to watch and share.
6. Use Visual Content
Visual content is more likely to receive shares on social media. Plus, people retain information more easily with content like images or infographics.
We discussed starting a blog earlier, but you should consider branching out and working with other content formats. For instance, an infographic that sums up a law proposal would likely get some shares on social media.
7. Create a Legal Resource Repository
A legal resource repository can bring more traffic to your site and help establish your expertise. You're probably familiar with the online legal encyclopedia Nolo.com.
While creating a repository of the same scope isn't realistic, you can create a series of guides for the area of law you specialize in. Add a search box so users can locate the answer to their questions.
8. Stay Active on Social Media
Social media marketing allows you to connect with your audience and establish social proof through reviews, ratings, and interactions.
Take a look at this Facebook page from a law firm in Farmington Hills, MI. The posts include a mix of stories about the cases the firm is working on, educational content, and fun posts.
It's important to branch beyond Facebook, however. For example, Twitter has 192 million daily active users, a huge potential source to attract new clients. LinkedIn saw a 55% increase in conversations in 2021, and can give you a better understanding of the pain points business clients experience.
Second only to the Meta empire is YouTube, with 247 million users in the US alone. This video where a lawyer breaks down legal scenes in movies and TV shows is a great example of how you can engage with your audience while having fun.'
9. Create a Lead Magnet
Who doesn't love free things? Whether it's a newsletter, a gratis consultation, or informational digital pamphlets, ebooks, and more, people who are interested will avail of it. For a lead magnet, you can offer a free something in exchange for their contact details.
People who avail of free offers are usually the ones who have great interest in your service. For example, if a potential client signs up for a free phone consultation, you'll now know that they need your law firm's services.
10. Add a Live Chat Feature to Your Website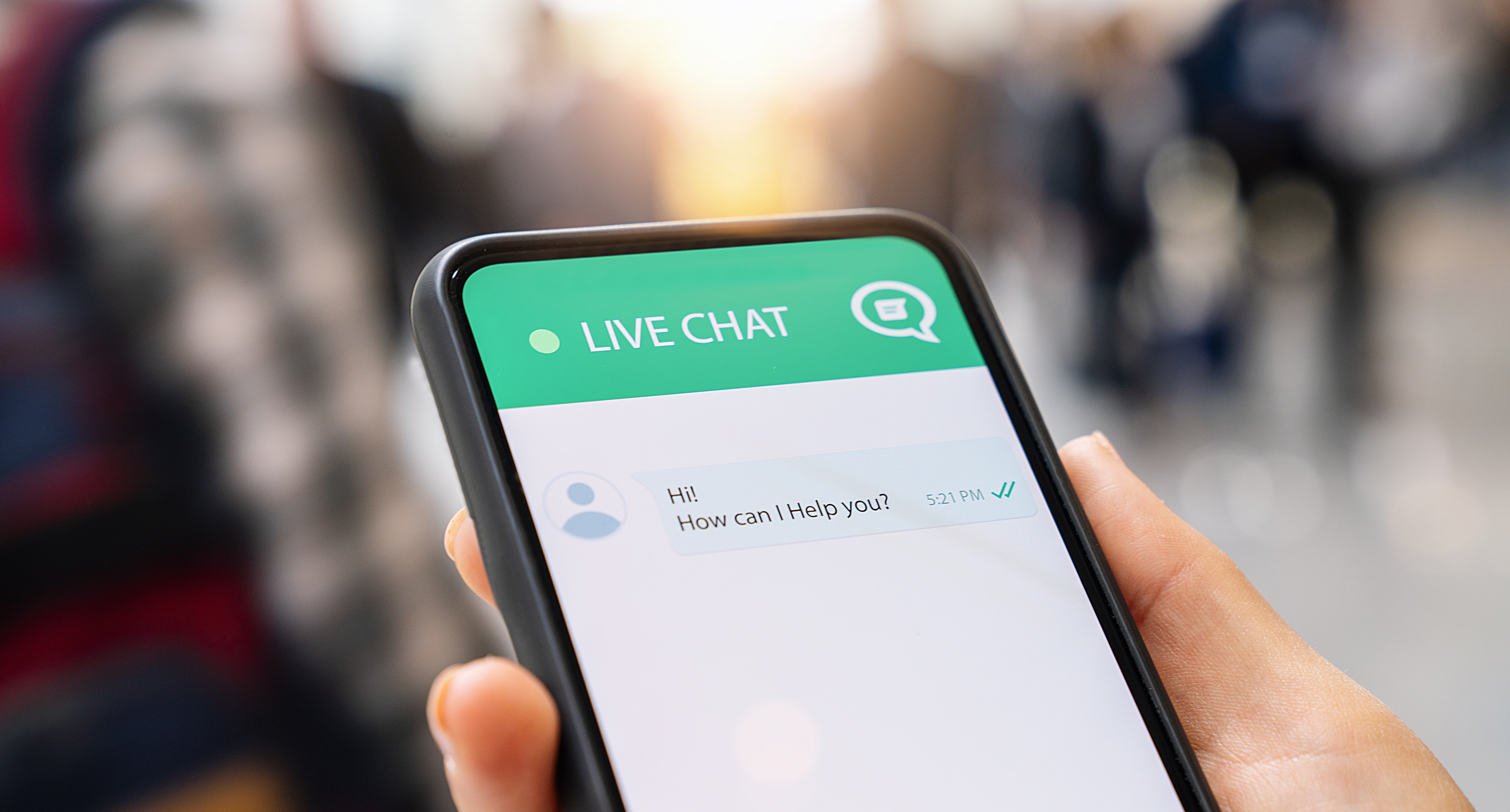 You may not realize it, but having a live chat on your website is one of the best ways to improve customer satisfaction. It's one of the easiest Why? While clients (and potential clients) may want to get a hold of you, they certainly don't want to speak to you.
Having live chat features bridges that gap: it allows your office to be accessible immediately without the pressure of being on the phone, long call waiting with bad elevator music, or the interminable wait for a response to an email.
Businesses that have a live chat feature have a robust approval rating, with customer satisfaction being over 85%. Having the ability to chat with your practice may be the difference between you and a local competitor, so give yourself the edge.
11. Be a Guest on a Podcast (Or Launch Your Own Podcast)
Did you know that 177 million Americans have listened to a podcast at least once? Podcasts are a popular content format for users who want to explore topics in-depth, and the format is ideal for discussing complex legal topics.
It can be a great marketing solo law practice strategy since you can get started with very little equipment and use your expertise to create engaging content.
If you don't want to commit to recording a weekly or monthly podcast, reach out to popular legal podcasts to see if they would be interested in having you as a guest.
Check out podcasts like Technically Legal or Court Junkie to get some ideas. Technically Legal stands out by discussing the legal aspect of the latest tech innovations, while Court Junkie appeals to the true-crime audience by sharing unique courtroom stories.
12. Advertise Across Social Media
Your ideal client has social media, and likely more than one. Before you start your campaign, however, you need to determine which types of social media your demographic uses the most.
Next, you need to work on getting your ad to your best potential clients. Keep in mind that there are different ways of targeting your audience:
You can target users based on their searches. Use this strategy to pinpoint users who are researching legal topics.
Most social media allows you to target users who have expressed an interest in a specific topic or recently experienced a major life event. For instance, you can target someone who has been researching legal questions or who recently moved or started a new job.
Online marketing for lawyers can get competitive. Stand out by targeting users who have visited a competitor's channel.
You can use demographics to target users. Beyond age, gender, or income, you can use criteria like whether or not a user is a homeowner.
Location is another way of targeting users. Most forms of social media give you precise targeting options, and you can show your ads to users within a specific radius of your law firm.
13. Leverage Video Marketing Campaigns
Displaying video ads is the best way to increase awareness of your practice. Video ads are still king, in no small part because they have excellent return on investment
Not only do nearly 90% of marketers think that video increases traffic, but over 80% say that it keeps viewers on their content longer. Video can generate leads, increase sales, all while generating more awareness than any other form of advertisement.
Viewers are more likely to buy a service if they've seen a brand video, and they say they learn more from video content than other forms of sharing. If you want your clients to share your ads with their friends and family, video gets more shares than any other form of content.
To make a successful video, ensure you adhere to the following:
Keep videos short, preferably under 15 seconds, unless you're using YouTube (then aim for two minutes)
Use captions as only 30% of viewers watch with the sound on
If you're going to invest in an ad campaign, it really needs to include video. While YouTube and Instagram are the most visual forms of relevant social media, you can still use video advertising on popular platforms like Facebook, Twitter, and even Pinterest.
14. Give Interviews and Share Your Expertise
Local news sources are an excellent platform for your legal marketing efforts. Giving an interview to discuss local issues, share your expertise, or comment on a local crime story will make your name more recognizable.
You should reach out to local TV channels, newspapers, and magazines and express your interest in becoming an occasional contributor.
15. Share Case Studies
Few legal firms share case studies because lawyers can discuss the specifics of a case. However, you can still craft compelling case studies as long as you don't reveal the identity of the parties involved.
You can create engaging case studies by presenting a situation that prospects will find relatable, discussing the strategies you used to help your client, and going over the case's outcome.
It's fine to change the details to preserve anonymity as long as you add a disclaimer that explains your purpose was to give a general idea of the kind of cases you usually work on without sharing personal information.
Case studies can help establish trust and give prospects a better idea of what they can expect once you start working on their case.
16. Write Press Releases
A press release is an opportunity to have the name of your firm mentioned online. Depending on the platform's guidelines that publish your press release, you might also be able to include a link to your website.
You can write press releases to discuss milestones your firm is reaching, such as hiring more staff. While you won't be able to discuss most cases in a press release, some public matters such as business law cases and class action settlements will call for a press release.
This press release is a great example of how you discuss the details of a legal case while mentioning your legal firm.
17. Invest in PPC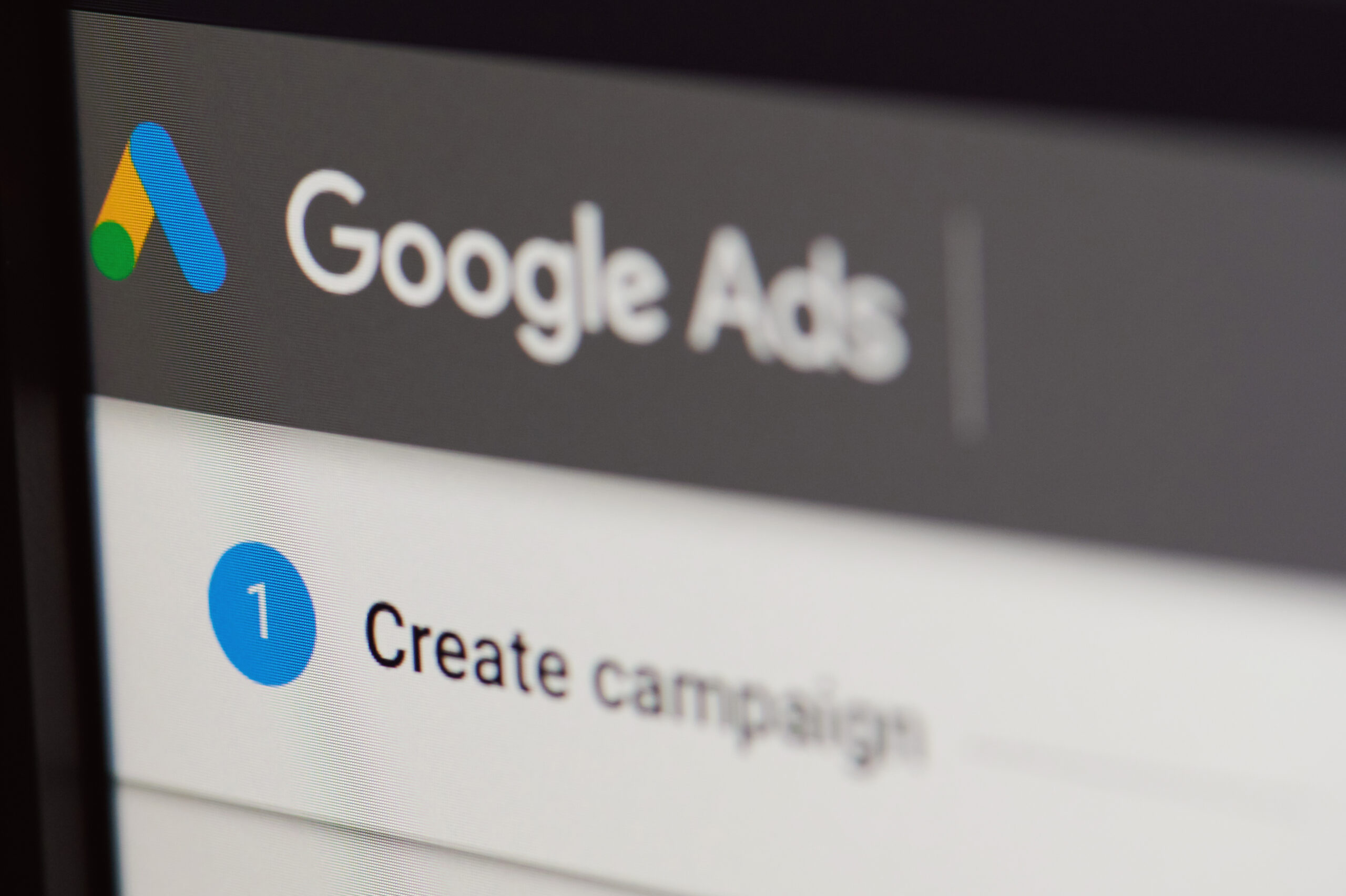 PPC or Pay-Per-Click is a strategy that uses ads to increase awareness of your law firm and get some clicks.
You can invest in PPC ads displayed above search results, but you can also have your ads show up on web pages if you use an advertisement network. Google is a popular option for PPC ads, but there are other networks to consider.
PPC ads can be a good strategy for targeting users researching legal questions in your area or drawing attention to your law firm if a user looks up a competitor.
18. Go Further with Paid Social Ads
Most social networks offer paid ads or sponsored posts. Running paid social campaigns can help you reach out to a local audience and even target users who match a specific demographic profile.
According to Facebook, 1.6 billion worldwide users have connected with at least one small business on this platform. Facebook and other social networks are becoming a popular way of fostering connections with small businesses, and it's a platform where users will be receptive to ads and posts coming from a local business.
19. Increase Awareness With Connected TV Ads
Running ads on local TV channels is more affordable than you think. Many law firms are using this channel to increase awareness and recognition.
However, traditional TV ads don't let you target your audience, which might not be the best way to spend your advertising budget.
With 119 million smart TV users, connected TV ads quickly become a more cost-effective alternative. Like online ads, connected TV ads allow you to target your audience based on location, demographics, online behaviors, and other factors.
20. Stay in Touch with Email Marketing
Email is one of the marketing channels with the highest potential ROI. The great thing about email marketing is that you can create email series and automate distribution to save time.
You'll get better results if you segment your audience and deliver email content relevant to each segment's needs.
You can use email marketing for different purposes:
Connect with prospects and deliver an email series that will help them learn more about your services.
Stay in touch with clients after a case ends to encourage them to leave a review or refer their contacts to you.
Deliver educational content to users who want to keep up with the latest regulatory changes in a specific area.
21. Attend Professional Events
When planning a professional event, organizers will often share the event program online or use social media to share a preview of the event.
Attending professional events as a speaker means organizers will mention your name and possibly link to your law firm when promoting the event.
Plus, some events include a live video stream to reach out to a broader audience or video content edited and shared after the event. If you give a good speech, there will probably be mentions of your name on social media after the event and videos of your speech that you can ask the event organizers to share along with a link to your website.
This speaker panel featuring Latino Alumni of Northwestern University shows how you can share your unique experience as a legal professional to inspire others.
22. Optimize Your Google My Business Listing
Google My Business is one of the many products created by the search engine giant. It's a platform that gathers information about local businesses for the purpose of displaying accurate information when search results return cards with local listings. This information also appears in Google Maps searches.
Claiming your Google My Business listing is one of the first things you should do when establishing your online presence.
You need to make sure your information is accurate, and you can also add more content to make your listing stand out, for instance, by adding images of your practice. You can also respond to reviews, answer FAQs, and share events or social posts.
Get started by claiming your Google My Business profile here.
23. Make Reputation Management a Priority
When researching local businesses, consumers often rely on first-party information shared by the business itself.
However, consumers will also look at third-party information in reviews and ratings shared by other users. Research shows that 84% of people trust online reviews, and 91% of internet users take the time to read reviews.
Online reviews and ratings can play an essential part in shaping how people perceive your business and whether or not they will decide to use your services.
Here are a few tips to help you manage your online reputation:
Keep an eye on your law firm's reviews and ratings on Google, Facebook, business directories, and other sources.
Respond to negative reviews. Seeing a bad review can cause a prospect to develop a negative opinion of your firm, but they might not feel this way if they see that you're trying to address the issue.
Look for trends in reviews. Negative reviews can reveal an ongoing issue with customer service or another business area that you should address.
Send reminders to rate your business or write a review after a case ends.
Developing your social media presence and encouraging clients to review your law firm on social media can positively impact your online reputation since users will be more likely to trust reviews and ratings from people they know.
24. Use Testimonials to Build Social Proof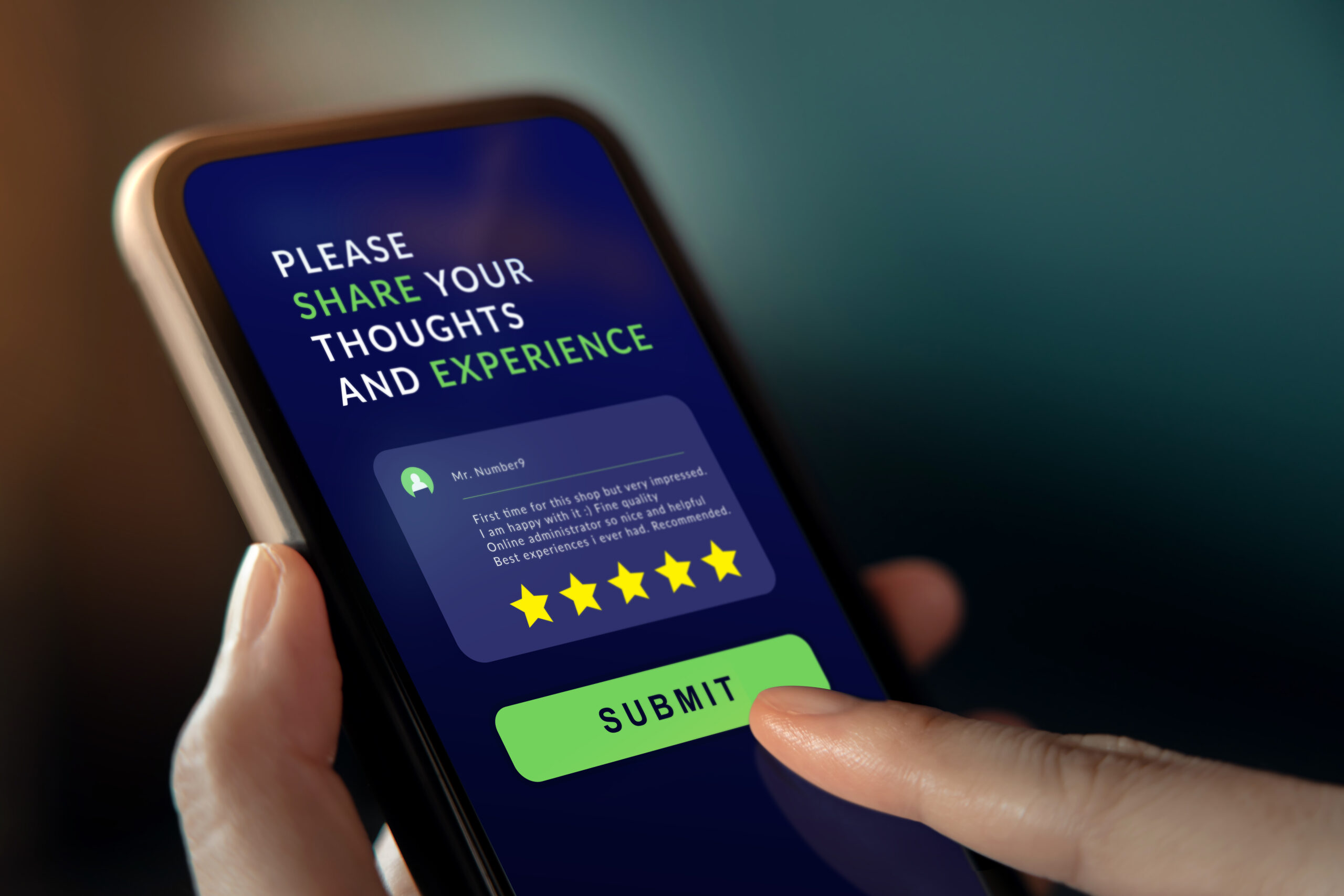 Positive reviews and ratings will help build trust and establish social proof for your firm. You can go further by publishing testimonials from satisfied customers.
Before we discuss this strategy any further, you should know that regulations regarding customer testimonials and legal firms can vary from one jurisdiction to another.
Make sure you can legally use testimonials for marketing purposes and that you meet any additional requirements, such as including disclaimers. You will also need to get the client's consent before sharing their name and testimonial.
You can share short testimonials on your homepage to showcase how you have helped clients or create in-depth testimonials that you can structure as blog posts. Don't hesitate to explore different formats and use a mix of quotes, articles, short videos, and more.
Take a look at how this law firm uses a few quotes on its homepage to show how the legal team met and exceeded the expectations of several clients.
25. Claim Your Business Listings
Business directories are another method prospects can use to find a law firm in their area. Local SEO efforts allows you to claim your business listing on as many directories as possible to ensure that your information is accurate. Through this, business directories can generate traffic and leads.
Business listings also count as local citations for your business. Local citations are an SEO concept that refers to mentions of your business along with its name, address, and phone number. Google and other search engines look for local citations when establishing rankings for local searches.
You can start by claiming your listing on all the major directories, including Google My Business, Bing Places, Yahoo Business, Yelp, the White Pages, or FourSquare. Some directories specialize in listing law firms, such as Avvo, Nolo, FindLaw, Lawyers.com, Justia, and many others.
Start Marketing Your Law Practice Today!
Marketing your law practice doesn't have to be complicated. You don't have to hire a full team just yet — solid online marketing strategy will surely bring in customers to your law practice. These different strategies will help you build a strong online presence, even if you're running your law firm by yourself.
If you're ready to get started, we recommend selecting a reliable hosting provider for your website. Check out our full reviews to learn more about your different options.