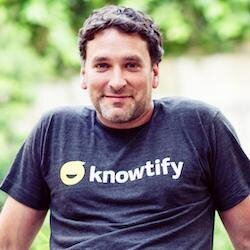 Latest posts by Paul Wheeler
(see all)
Why Is Web Hosting Important for Accounting Firms/CPA Websites?
Running an accounting firm isn't a walk in the park. When the going gets tough, you'll need to have a website that can keep up with you and your clients' changing needs.
This is the reality that has been proven through a 2020 survey where 83% of accountants agree that investing in the latest technologies and digitalization is necessary to keep up with the market.
Choosing the best web hosting for accountants is part of this digitalization. Making sure your web hosting is the best for your firm will provide your business website with long-term security and the resources you'll need as you grow.
One of the best reasons why every accounting firm and CPA website needs to have good web hosting is cybersecurity.
Accounting firms of different sizes are signing on high-profile and sometimes high-risk clients every day who have additional security needs. Their website should be highly protected from any form of cyberattacks through adequate security systems. They should require a secure and safe place to host applications and store sensitive information for their clients.
A good web hosting solution is the best foundation to mitigate attacks and provide clients with the knowledge that should anything happen, a framework for solving problems is already in place.
6 Things To Consider When Choosing a Web Hosting Provider for Your Accounting Firm
Different features and capabilities are available from varying website hosting services. It can be hard to find the right website design to fit your needs if you don't know what you are looking for. Here are some tips to help you spend your money wisely on a reliable web hosting provider that offers the key features your business and clients need.
Speed
In today's tech-savvy world, it's vital to have a reliable and solid web hosting provider. A website that is slow to load may result in a higher bounce rate, hindering your search engine ranking.
This would also cause accountants to have to wait long periods to access client information from secure databases like CPA websites and populated from accounting software.
Is Tech Support Reliable?
This is a crucial step to ensure that you are putting your website into good hands, especially when you're paying someone for it. When you have an issue with the site, it is vital to have good customer service to save you time, stress, and money.
Cost
When choosing a web hosting provider, pricing considerations have a lot of areas to cover. Consider what features you need, the quality of the service, and if the cost is in your budget. Treat it as an investment that requires a lot of time and thought before you put your money down.
Information Access
Look for a web host that allows easy access from various locations, allowing you to be more productive on the go. Clients that can easily access the website or server will appreciate the ease of access you offer over competitors.
Also, many web hosts partner with accounting software so updates can easily access the server and be updated in real-time.
Potential Server Downtimes
No web hosting service is perfect, and there will always be downtime. However, it's vital to pick a provider that reacts quickly.
If the downtime occurs too often, your site can suffer from a higher bounce rate, and you could lose potential clients. You could also waste valuable work time waiting for a website to load. Accountants need to access information online. So, if the downtime lasts for a while, work won't get done promptly.
Site Caching Options
Site caching options are not available by every hosting service. It can be a helpful feature for businesses as it speeds up the page loading time when a prospective client revisits the site by storing data such as images or media content.
Web Hosting vs. Cloud Hosting: Which Is Best for Accountants?
There are several differences between these two types of hosting but not one easy answer for everyone.
Web Hosting
This is the traditional option when an organization or individual chooses a package with a hosting company and then hosts the databases and client information.
Pros:
Affordable: High competition and years of innovation have led web hosts to keep costs down to entice customers. Cheap and fast hosting is available almost anywhere for any business size and can be more approachable than cloud hosting.
Additional features: In addition to hosting, many web hosts also include email accounts with custom addresses, graphical interfaces for updating the data, and built-in customer support at any no or little additional cost.
Quick: As well as cost, speed is the other key factor for web hosts to stand out in a competitive market. Hosts with solid-state drives (SSD) can transfer information even faster and keep websites quick.
Cons:
Less flexible
Too many options that may be overwhelming
Cloud Hosting
This is the newest option for web hosting, where data is collected and stored from various services and different data centers all over the world.
Pros:
Handles growth: Cloud hosting isn't confined to a physical drive and isn't shared with thousands of other businesses. It can manage change better than web hosting. The shape and layers of the hosting can be shaped and customized to the business.
Reliable: Not being on a single physical server means that information is less likely to be lost if a business goes down.
Flexible: Cloud hosting is at the forefront of the industry, which means innovations every day to adapt to the needs of its customers, like connections to standard accounting products.
Cons:
More expensive as the industry is still relatively new
Could be more vulnerable to cyberattacks
There are a lot of differences between web hosting and cloud hosting. Accountants and accounting firms should pick the best hosting that works for them based on the needs of their business.
The Best Web Hosting/Cloud Hosting for Accountants
Once you have solidified what kinds of features you are looking for, you will be able to determine which service is the correct one for your accounting firm.
These five web hosting services with custom domains will help accountants make the most of their presence online by bringing in new clients and serving their recurring clients to the best.
IONOS Hosting offers a variety of business packages to potential customers that can easily be modified and changed for a small monthly fee.
Key Features: 
Fast loading speed to help clients stay on your page
It helps to bump your firm up on Google search pages.
Advanced security protection
A graphical interface
Perks for web-hosting plans.
99.9% uptime
DDoS protection
Scalable with multiple packages
Wildcard SSL certificate
24/7 support
Businesses can upgrade RAM for an additional cost
Offers a focus on security and customizing the web hosting experience to the business.
Google Cloud-hosted and officially recommended by WordPress. They even offer free migration from WordPress sites to save you time and money while educating their clients to manage their accounts themselves.
Key Features: 
High uptime rate
Extensive self-help material library
24/7 award-winning support service
Optional website builder included in some packages
SSD Persistent state drives
Matches 100% with renewable energy to offset carbon costs
Free domain name
Ultra-fast speeds through Google
Constant security monitoring
A cloud hosting provider that offers the framework and security of Google with environmental options.
With WordPress in the name, WP Engine Hosting focuses on the migration and hosting of WordPress sites.
Key Features: 
24/7 customer support
Website builder built-in
Easy to manage format
Free backup and disaster recovery
Quick and painless migration from WordPress
Automated WordPress and PHP updates
Plugin Manager
99.99% uptime SLA
By specializing, this web host can offer packages focused on WordPress users and the problems they experience.
A seasoned web host with over two decades of experience, Interserver Hosting offers performance with fewer additional fees than their competitors, all based in the United States.
Key Features: 
No downtime when changing plans
Extensive customization options
Hands-on customer service
Offers Cloud VPS services
30-day money-back guarantee if you're not satisfied
99.9% uptime
A smaller client base means quick servers
Additional perks like emails
Affordable renewal rates
If you're on a tight budget or just want a package that includes all the fees, this web host offers experience and a flexible set of packages.
Offers a wide variety of cloud hosting and web hosting packages and options so companies can customize their site and experience.
Key Features: 
Several different hosting packages at various monthly price points
Solid IT infrastructure to keep information secure
24/7 customer support
Highly available service with little downtime
Cloud VMs with fault-tolerant SSD servers
Built-in data protection
Domain Validated SSL Certificate
Dedicated IP address
With a focus on IT infrastructure and customer support, this company offers web and cloud hosting options and a variety of packages at affordable prices.
Conclusion
In a world where working from home is becoming increasingly popular, all businesses need to access their information from anywhere and at any time. Freelance accountants and bookkeeping small businesses especially need to be able to access information to help clients.
Long wait times, pricey websites, or long downtimes with poor customer service will make for a challenging work-from-home experience. Be sure to pick the web hosting provider that is the best fit for you by weighing out all the options!