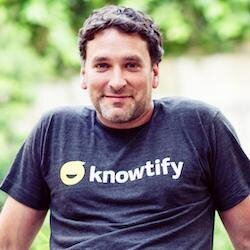 Latest posts by Paul Wheeler
(see all)
For business owners and entrepreneurs, building a quality website should be a top priority.
In today's technology-driven world, a reliable business website is one of the things you should have in able to build a scalable small business.
Running a business is one, but creating a website to run your business with is another. While it can be a handful, building your business online will bring you better opportunities, promote scalability, and improve profitability for your success.
The best thing you can do is start today. This article will help make your journey a tad easier through these online business ideas. Here's a quick guide on how to get your winning website idea started.
15 Online Business Ideas You Can Try
If you haven't started a business yet, deciding on a small business website can often be the most troublesome part. There are endless industries to explore, all with different website necessities and demographics to consider.
To help inspire you, I have compiled these 15 top small business website content ideas and how they've become successful.
1. Tech Products
The technology industry is rapidly growing and encompasses many niches such as medical supplies, entertainment, home, and vehicle technologies. You can almost always find a need in the market for a specific technology, and you can advance your business quickly as technology advances.
However, it is necessary to keep in mind that this industry is almost completely online, making the competition hard and the design of your website crucial. If you are interested in selling technology-related products, your website must reflect a working knowledge of the technology you are selling and it must look professional, too.
2. Skincare
One of the most consistently successful website businesses, skincare sites are appealing alternatives to in-person stores because of their ease of use and 24/7 availability. Many people prefer shopping for skincare products online rather than in a traditional store because it is easier to compare both the products and reviews in one place.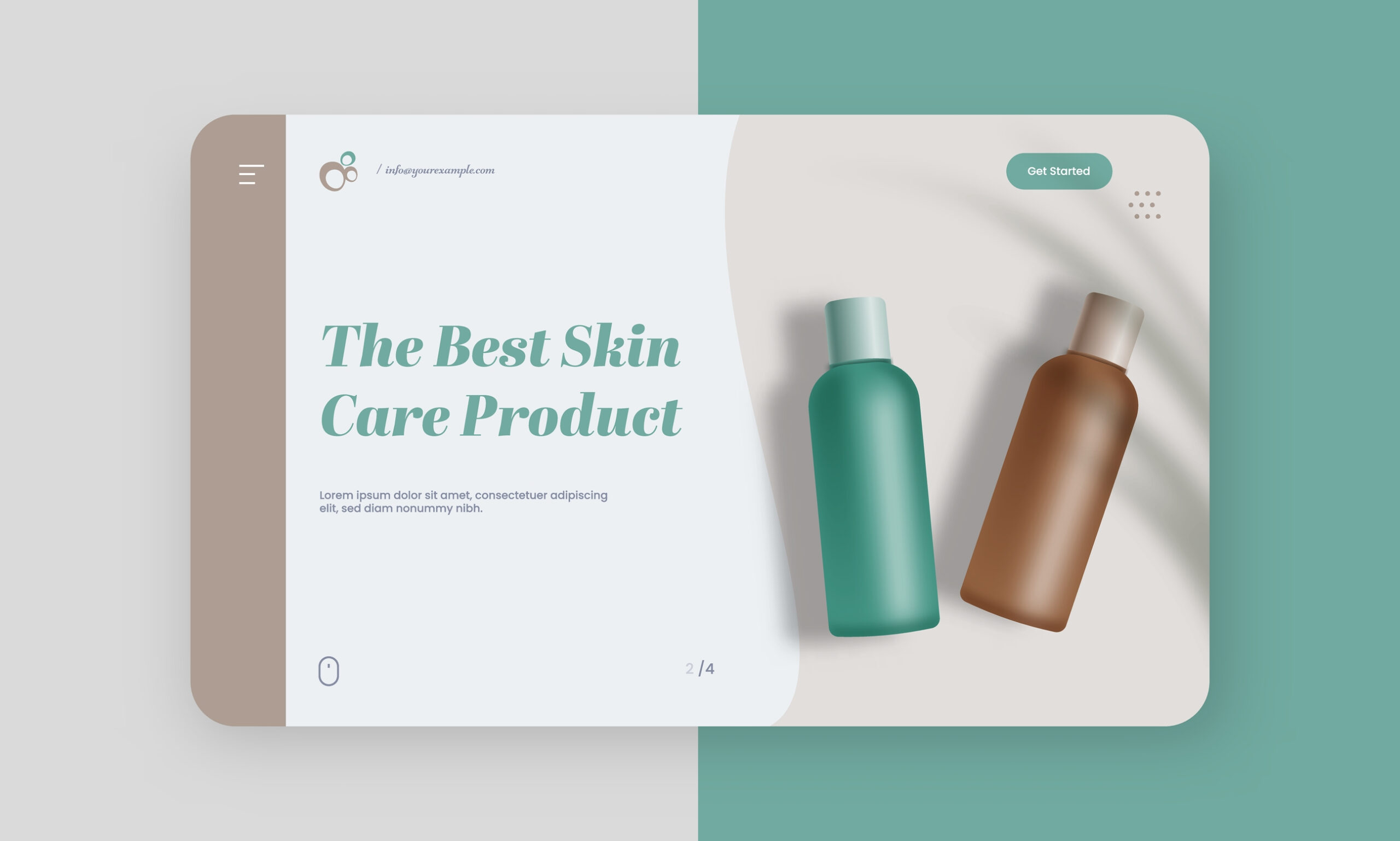 Skincare products are also great because they are used routinely, which keeps people coming back to your site, and provides a great opportunity for referral incentives or email marketing.
This small business website idea is great for new business owners due to the low startup costs and high gross margins associated with online skincare businesses.
7. Education
Educational businesses can include tutoring, teaching, or course-driven sites. These small business websites have become more popular as many families are turning to work-from-home environments and want their education to be conducted remotely, too.
These educational websites also let students learn at their own pace and set their hours, a feature that makes these businesses more successful every year.
An easy way to start your own educational website business is to upload a walkthrough of a niche topic of which you are knowledgeable. These can be mini-lectures or detailed courses and will provide ongoing (and passive) income as more people enroll.
4. Women's Fashion
When it comes to online stores, the women's fashion industry is one of the most profitable businesses to own and ranks amongst the highest-earning industries today.
Because of the steady demand for women's clothing, these business websites are also a reliable source of income, and they have the potential to expand quickly as long as they are updated regularly to keep up with current trends.
Many women now prefer shopping for apparel online because of the large selection and convenience of shopping from home. The wide range of popular styles and trends also make this an easy industry to break into and stay into, whether you are creating your clothing line or selling name-brand pieces.
5. Cosmetics
A cosmetic business can be a relatively safe and reliable business model for a new business website.
This industry is pretty competitive, with many opportunities for marketing and expansion of the online store. There are also opportunities to sell your products wholesale to other businesses. This boils down to a profitable market for new business owners and experienced entrepreneurs alike.
Being a small cosmetics business, you can easily choose a more niche target audience and promote cosmetics you prefer or cosmetics designed for a particular purpose. There is a lot of freedom in this industry to incorporate your unique style and personality.
6. Pets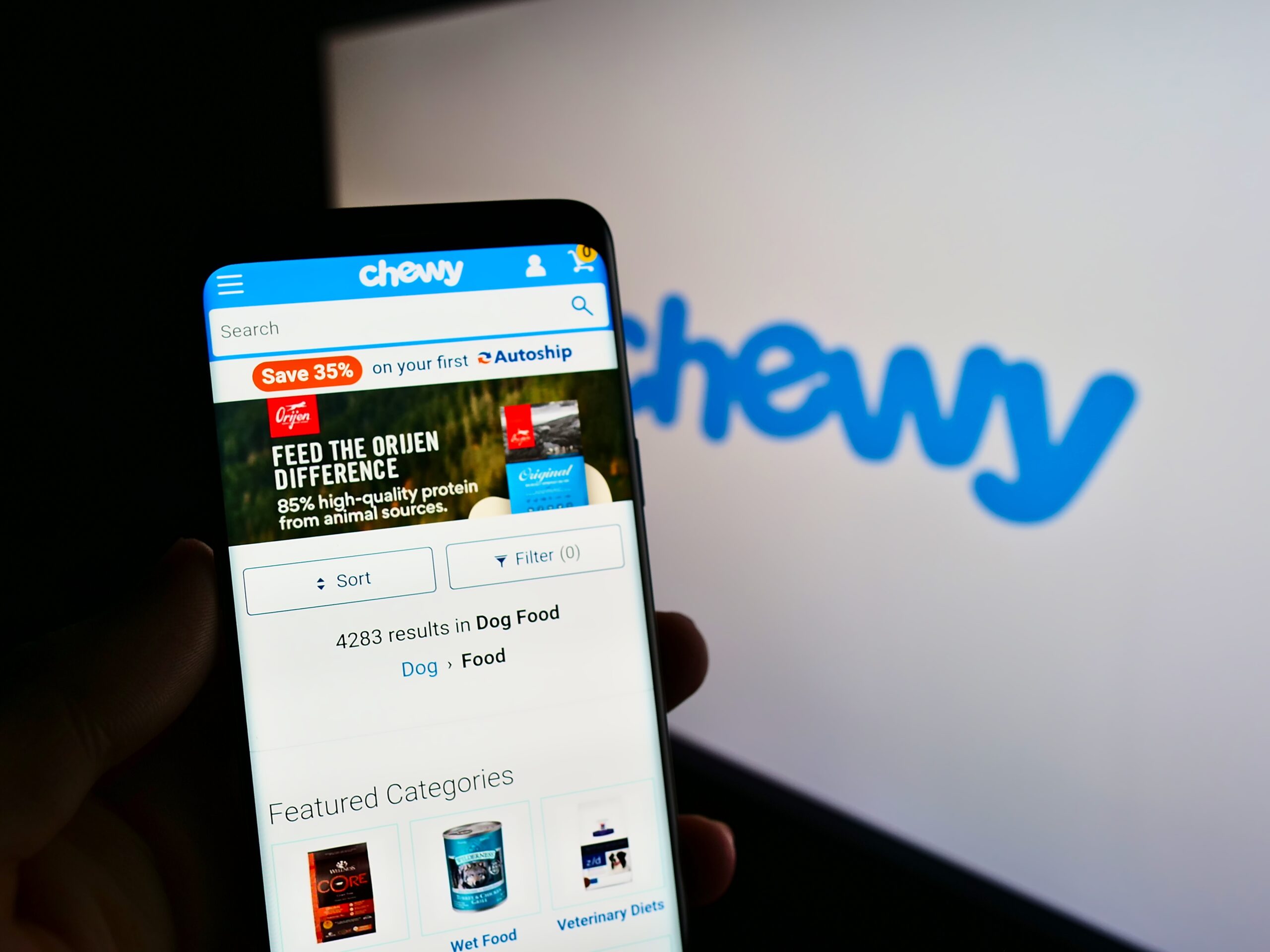 The pet industry is unlike many others- pet products don't change much from season to season. The typical trend fluctuations don't apply to pet businesses as much, so this website could be run more passively and require less maintenance.
Even though the trends don't change much over the years, pet products are still gaining popularity. Everyone loves their pets! Online pet businesses specializing in pet sitting, pet food, and pet supplies are some of the most profitable in the industry due to their lower startup costs.
7. Consulting
Online consulting can be a great industry to start in because of the minimal startup costs and high-income potential, as long as you have substantial expertise within a given field. Online consulting business sites also allow you to choose your clients and contracts, so you're never stuck with work you can't fulfill and you can personalize your portfolio.
Consulting continues to be a valued job as work processes get more complicated and companies begin to expand. Consultants can specialize in various areas such as HR, technology, performance analysis, marketing, or accounting. If you have experience in any of these fields or others like them, you should consider creating an online consulting business.
8. Men's Fashion
While not quite as popular as the women's fashion industry, men's apparel websites are quickly catching up in demand. Menswear also includes a wide variety of products such as formal wear, accessories, casual wear, shoes, and more, allowing for the potential expansion of your business in the future.
The variety of brands, products, and demographics in menswear make this a profitable market to start an online business in, regardless of your startup funds or previous knowledge of the industry.
9. Home Decor
If you love interior design, have an eye for detail, or have extensive knowledge of renovation work, this online business idea might be the perfect fit for you. This business focuses on home renovation or design but can also include selling decor products from manufacturers to customers.
This business has lots of room for growth and can even become passive income once you can hire other personnel. The startup costs can be higher because of the product inventory, but it depends on the products sold.
10. Travel Agency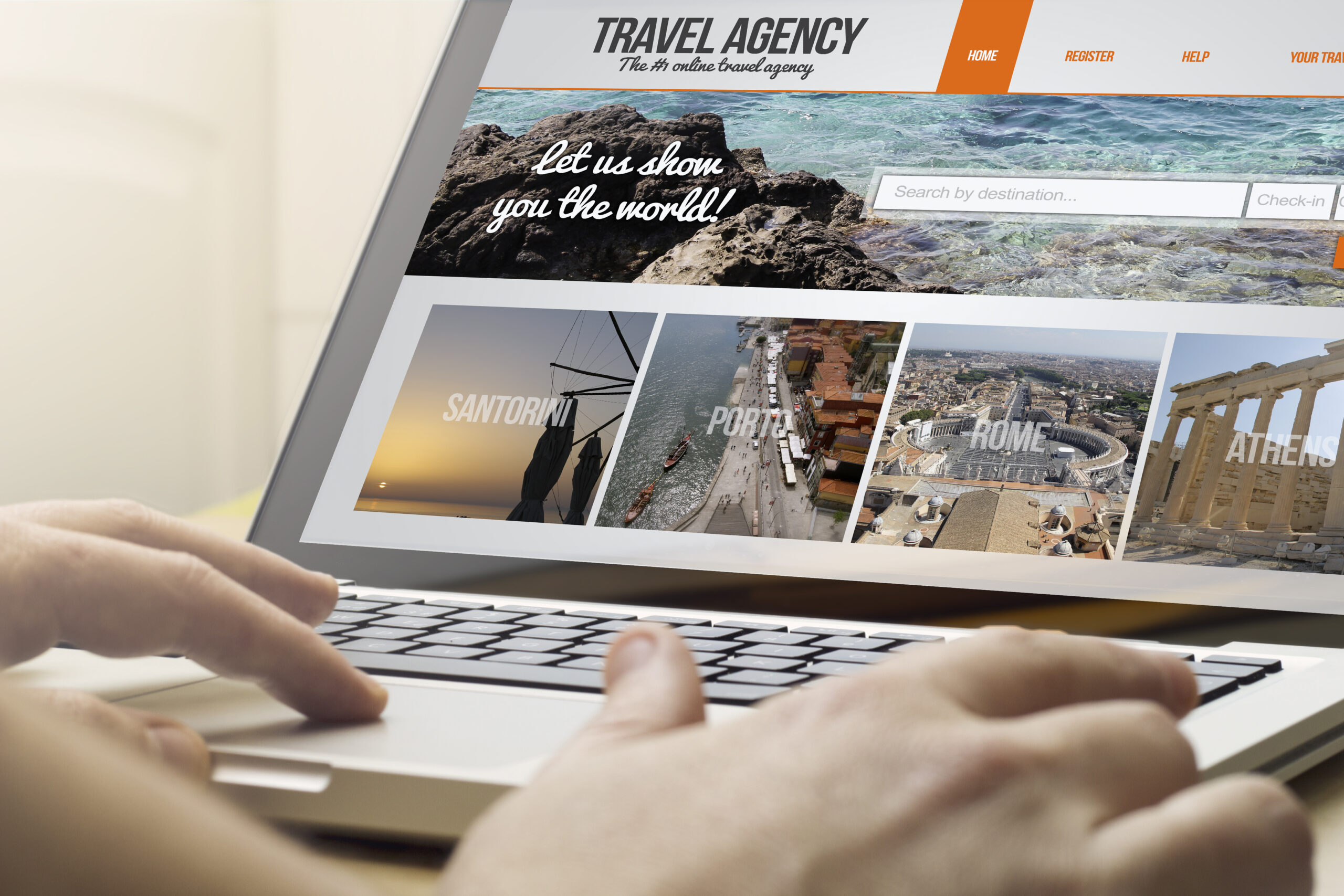 Starting your travel agency might take some more hands-on work, but this online business website can be a good option for those with minimal startup money and wanting to have a high-profit margin. As long as you have the time and dedication required to plan travel accommodations, no previous experience is needed.
Most travel agencies start operating within a specific niche, such as overseas travel or backpacking trips, but you would have the opportunity to grow your company once you get established.
11. Jewelry
One of the most lucrative online businesses for new business owners, jewelry businesses are known for their high-profit margin and ability to be managed more passively. Selling jewelry online can even be better than selling in-store because of the added capabilities for marketing and a wider audience.
The jewelry industry has been booming since the pandemic, and it is projected to only continue growing. Some jewelry online can even be sold at a 100% profit margin, so the earning potential is unlimited. However, the startup costs can be higher depending upon the quality of jewelry sold.
12. Children's Products
An online business for children's products could sell anything from clothing or furniture to stroller rentals. There is almost always a need for kids' products, so this is a growing business for new business owners seeking guaranteed income but also those looking for passive secondary income.
Baby product sales tend to be seasonal, though they are steadily increasing in popularity year after year. This could affect you if you have a low startup budget or are inexperienced in marketing, as the income will be less steady.
13. Food Products
Starting your own food product business online can be profitable for those willing to learn the local food laws and maintain good working relationships with food suppliers.
Distributing food from suppliers tends to be an easier route than selling homemade food products due to the legal requirements associated with food safety, but if you are passionate about selling your homemade food items, there is a market for locally sourced food as well.
This online business can require some extra work behind the scenes, but there is something uniquely rewarding about providing food to people across the world, and there is always the potential for your business to grow.
14. Outdoor Products
Like many other industries, the outdoor business covers many products and services that allow you to personalize your business. You could manage outdoor activities, promote gardening tools, or sell outdoor camping gear, for example.
Many people prefer shopping for outdoor gear online as it provides a more comprehensive list of options than shopping inside a store would. For this reason, an outdoor business website should include many options and be updated regularly to keep up with the market trends.
15. Workout Gears
While the startup costs may be higher for this online business, the activewear and workout gear market is growing exponentially and provides plenty of opportunities for growth or expansion. Many activewear brands use the same materials, so your success largely depends on your marketing skills and your website design.
This online business is a popular choice for new business owners because of the reliable income and the edge that being a  business owner gives you in the activewear industry.
So you've chosen your website business idea- now what?
Once you've decided on a business model, you have to put your idea into action by creating a website that is both easy to navigate and pleasing to look at. Creating a quality website can include choosing a web-hosting service, conducting market research, and designing the individual pages of your website.
5 Steps To Get Your Website Off The Ground
Follow our step-by-step guide to creating a quality website for your business.
Step 1 – Choose a Web Hosting Provider
Luckily, you don't have to start from scratch or learn to code to make your business website.
Web hosting providers can help you with the behind-the-scenes coding involved in creating a website so you can focus on your business. These providers give you all the resources needed to build and maintain your business website, so it is crucial to choose a web hoster that fits your specific business needs.
One of the most popular web hosting providers, BlueHost, allows for customization based on your site traffic. This provider would be great for an up-and-coming business owner that is unsure of the traffic their site will receive, as you won't have to pay for any unnecessary features.
For more experienced business owners, InterServer has remained a reliable and affordable option since 1999. Along with its great track record, InterServer is known for its wide array of customization tools for business websites.
Customization is essential for businesses needing additional features or specific orientations and can make navigation of your site easier.
Another feature of your business site to keep in mind is the social media marketing required for online traffic.
Some web hosting providers, such as BuildYourSite, are one-stop-shops that include marketing and design services within their plans. These providers would be ideal for newer entrepreneurs with little to no marketing experience or business owners that are pressed for time.
Related article: Choosing A Web Host Service: 5 Website Hosting Tips You Should Know
Step 2. Create a Domain Name
While often overlooked as a minor detail, your website's domain name is surprisingly a very important factor in your business's success. Often, your domain name is the first thing seen by the customer, and you want the first impression to be memorable, professional, and easy to understand.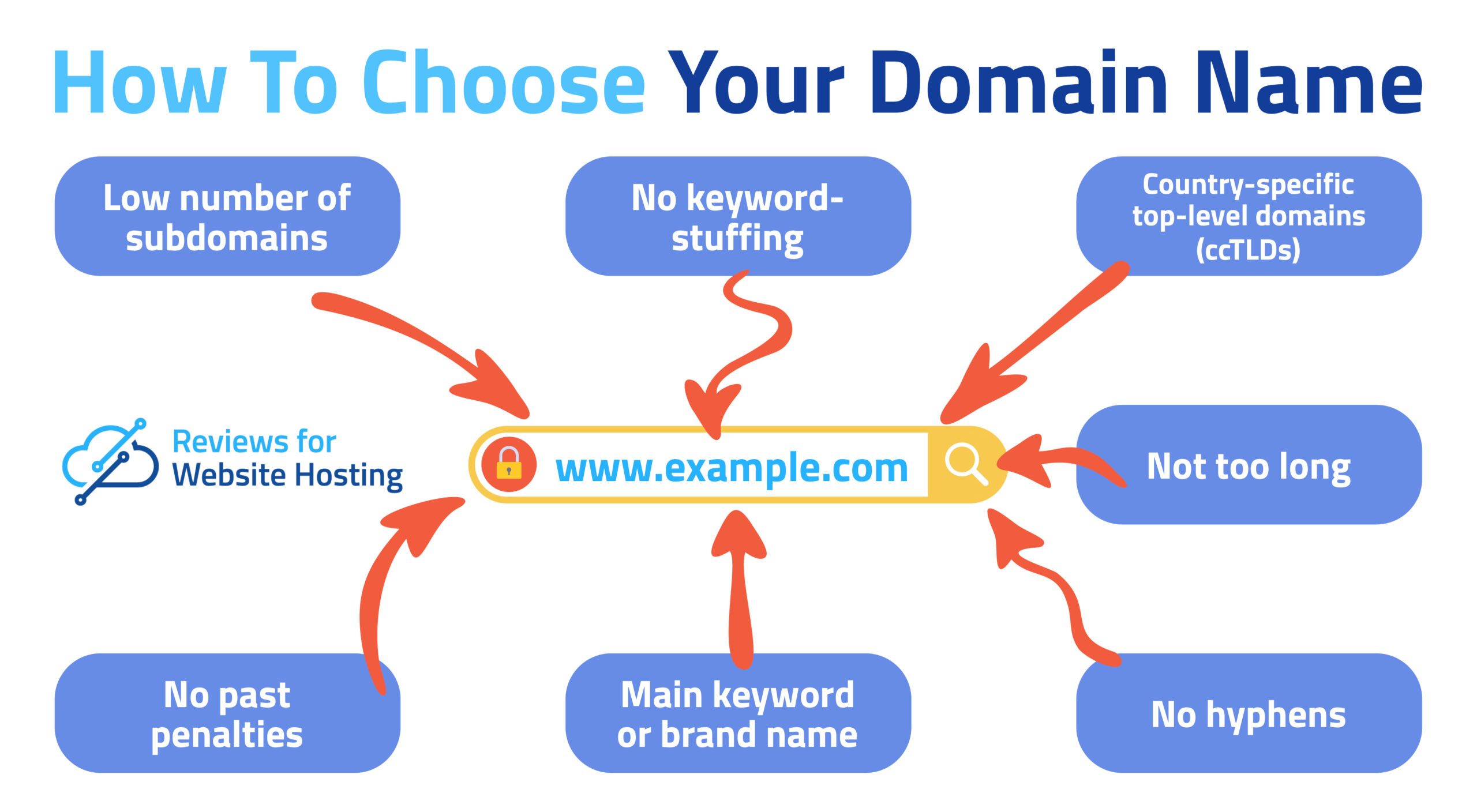 Domain names can be included in the service your web hosting provides, or you can purchase your domain name from a domain name registrar. Most of the time, buying your domain name from your web host is the cheaper (and most convenient) option, but it is always a good idea to shop around first.
When creating your domain name, you should consider using your brand name or stating your provided service within the domain.
You want the domain name to be simple and short so that customers can quickly glance at your domain and understand what you are selling. Try to steer clear of adding any special characters or punctuation, as this could make your website harder to find. Domain names with added characters or punctuation could also seem less trustworthy.
Related article: How to Transfer Domain Names Between Web Hosting Companies 
Step 3. Brainstorming and Research
Starting an online business website requires a lot of research, no matter what you're selling. Before you can even start designing your website, you have to know the basics of the market and your product or service.
The first thing you have to know is if there is a market for your product or service. It helps to be sure you won't lose money designing a site for a product that no one wants. Often, you can determine a need in the market by conducting a quick google search.
Once you have a needed service in mind, you should also research your target audience or the people that you are designing the business to serve. What do they like? What styles and designs would they want to see? These insights are essential when designing your product and web pages.
Another key factor to your business's success is the traffic it receives. You can increase the traffic to your site by researching "keywords," or popular phrases searched online. This can be done using a search engine optimization tool, or by using a search engine yourself. Including multiple keywords on your business website is an easy way to generate more traffic.
This research only continues after your business has been established. Product trends can fluctuate as the seasons change and you may need to conduct more research to keep your business relevant and competitive.
Step 4. Branding and Design
Keeping in mind your potential clients and visitors, you can now begin to design your online business website. This is the face of your business and should be designed with your audience in mind. You want a website that is easy to navigate, easy to understand, and aesthetically pleasing.
Here are some tips to consider when designing your website:
Keep your fonts and colors consistent throughout each page.
Make your homepage simple and minimalistic.
Menus should be easily accessible.
Avoid the use of jargon- use simple words to explain your products.
Use keywords to drive more traffic to your site.
Avoid the use of stock images.
Step 5. Publishing and Management
Before publishing your site, always proofread it first and check for both navigability and security. Remember to check for your site's speed and functionality, as well, and always back up your site just in case!
Once you have published your online business website, you will need to continue to manage your business over the next few years to ensure your site stays up to date. This involves the marketing of your business on social media, the upselling of your products, and the follow-up of previous customers to receive reviews and/or insights.
Key Takeaways
It takes a lot of time and effort to gain exposure for any business website. You will have to dedicate even more time to research the market and the trends as your business grows, too. But if you are willing to put in the work, you can make your online business website profitable enough to become passive income or to even expand your business further.
There are many different industries to start your online business in, all with differing startup costs and growth potentials to explore. And with online businesses becoming increasingly popular, there is no better time to start an online business website.
You don't have to do it alone, though. There are many useful resources available to new business owners, such as web-hosting providers and search engine optimization tools. And if you follow our step-by-guide for creating an online business website, you can now join the millions of other business owners taking control of their careers.
For a complete list of our reviewed web hosting providers, click here.