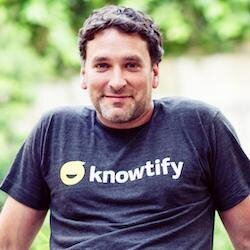 Latest posts by Paul Wheeler
(see all)
Even if you are a good writer, it's hard to make an impact online.
This is especially true for those whose work is centered around growing an audience, typically writers. A strong online presence won't be possible without the best tools out there.
A website is an excellent way to manage your creative career as a writer, no matter where you are along your journey. The earlier you invest in a quality web hosting service, the more digital tools you equip yourself with.
But what are these tools, and how does web hosting unlock them for writers?
Here, we will break down everything you need to know about finding the best web hosting for writers. We'll assess the best practices to optimize your web hosting experience. Lastly, we'll go through our top recommendations for hosting platforms.
Let's start with why you should invest in a web hosting service.
Why do writers need web hosting?
There are a few compelling reasons to build an author website. We'll expand on them when we look at the website styles available to you. At the most basic level, though, they're all founded on the same core principles:
Online visibility
Audience growth
Centralized content hub
Funneling traffic
Communication
These are the main benefits for writers and any creative dealing with an audience. Take online visibility, for example. As a writer, you can establish an online presence through a few methods: social media, guest blogging, interviews, etc. The problem is you don't control any of the platforms these methods rely on.
With web hosting, you don't just create a platform with full ownership, you can tailor it to your specific needs. From your content layout to how you construct your sales funnel, web hosting gives you the customization tools to create a bespoke experience for your audience.
The best part? Web hosting doesn't need coding skills, not with the right platform. So you can create the perfect website from scratch without paying a web designer. This gives you an incredible amount of flexibility when managing your site too.
Simply put, you're always in control.
Let's break down the 4 main website styles writers use to leverage the benefits of web hosting.
5 Common types of websites for writers
Each website style is optimized for a different purpose. Writers need online platforms for different things, based on available resources, situations, and career goals. Here's an overview of the main website styles to help you pick the best one for your writing.
1. Author website
An author website is your professional page for all things related to your writing career. It's where people invested in you and your work find the information they're looking for. Your marketing efforts should funnel people here for the most part. Whether you want to get leads to your sales page or grow an email newsletter, this is your central platform for doing that.
By building it through web hosting, you can create a layout that moves web traffic through the audience journey (stranger to reader to fan). Web hosting also lets you own your domain name, giving you sole control over your online identity and digital footprint.
2. Blog
As a writer, you probably have content you want readers to find easily. Whether you're a published author or freelancer, blog content is a powerful way to pull in traffic and generate leads.
Here's where web hosting is crucial. Instead of hosting your blog posts on a third-party platform, you can keep them on a site designed to serve your goals. There's no competition from shared hosting. Once your audience lands on your blogging platform, you decide where they should go next.
4. Online portfolio
Web content isn't limited to blogging either. You may want a place to host a portfolio of your best work to promote your freelancing or small business. The right website builder can help you create a gallery layout that showcases the best of your creative skills.
Online portfolios, like blogging, are a powerful SEO tool, meaning they help your website rank higher in web searches. This is key for freelancers who want to attract customers and authors who want to be visible to their ideal readers.
This style is also perfect for hosting a journo portfolio as well as promotion via book marketing.
5. Community page
Web hosting offers you a way to engage with your audience long after you've led them to your website. By using a web builder, you can create a community forum where fans of your work can share, connect, and engage with each other.
Community pages generate incredible traffic through constant interactions between forum members. Your site can leverage even a small following through multiple interpersonal engagements. These metrics get picked up in Google Analytics and encourage organic growth.
How, might you ask?
Community websites generate SEO keywords like a micro version of blogging. Forum comments, discussions, and threads all count as user-generated content (UGC), which gets picked up by the ranking algorithms that determine your website's placement on search engine return pages (SERPs).
Even when you're not posting content to generate that metadata, your community is.
What writers should look for in a web hosting service
Whichever platform style you pick, you want a web hosting service with the right features to accommodate your needs. If you don't have much experience in web design, it can be tricky to know what to look for. Every service is different, so we've tried to include some variation in our recommendations.
That said, a quality hosting provider will offer you the following essential features across the board.
1. Support
Web hosting is meant to be simple and accessible to the average Internet user, but site issues can still come up. When they do, you want a provider with responsive customer service to help you troubleshoot as problems come up.
A hosting provider that invests in customer support gives you a direct channel to technical support when you need it most. If your web host doesn't provide 24/7 service, they should still be responsive enough to help you within 24 hours. Even in the worst-case scenario, your site shouldn't be down for more than a day, so make support a priority.
2. Security
When you own a digital platform, you're responsible for the data that moves through it. For writers, this means using a web hosting service with enough security to protect both personal and customer data.
Focus on hosting providers that offer a strong list of security features. That list will usually involve a combination of:
Web Application Firewalls (WAF)
Secure Sockets Layer (SSL) certificates
Physical backups (secondary servers)
Digital backups (files to restore crashed websites)
User authentication
Network monitoring
Web hosting security goes beyond preventing data leaks or hacking. It also means security against site failures and limiting possible disruptions. All these features work together to keep you and your audience safe and your website functional.
3. Speed
Without fast loading speeds, it's difficult to keep people on your website and move traffic through it. The consequences of slow uptime aren't limited to people losing interest in your site, either. Slow loading speeds reduce visibility and traffic altogether.
Search algorithms attach a lot of value to loading speed when generating results on SERPs. When users go through the search engine, Google recommends websites that are geared towards the user experience. Loading times are key to that. The faster your website loads, the higher it will rank through search engines.
4. Storage
If you're posting content on your website, it needs to be stored somewhere. For web hosting, that data needs to be stored on a remote server so your web host can use those files to generate your website. The amount of storage provided will vary per provider, but it's best to weigh up how much you need first.
Media like high-definition images and videos take up more server space than, say, a text-only article. Your storage needs will come down to what you want to upload, but remember that data accumulates over time. Even if you opt for a smaller storage package initially, make sure you can upgrade later when you need to.
5. Specialized services
Lastly, you'll want a hosting provider who offers you features geared towards your specific goals. The four considerations above are crucial for any website. However, as a writer, there are specialized services that can offer you extra value.
For example, has your hosting provider integrated email features? You'll need email functionality if you want to build a newsletter through your website. Even if you only plan to use email as a contact channel, it'll be easier to install with a provider that's optimized their platform for email.
Domain names are another factor. Will your chosen provider give you one as a free part of the service or do you need to buy it separately? If it's the latter, you'll need to account for annual renewals. In an inclusive web hosting package, this would be a part of the standard service.
 3 Ways to get your work noticed with web hosting
Now that we've looked at the main concepts behind web hosting, let's talk about how you can apply them. Marketing your writing through a website is about moving people through the buyer's journey. Even if you aren't selling books through your website, you can benefit from the same sales principles.
A buyer's journey is just the process of compelling your audience towards certain actions. Whether you want newsletter signups from readers, commissions from freelance clients, or book sales, using this process to build your website is the way to go.
We can break down the buyer's journey into three stages to help you achieve your goals:
Awareness
Consideration
Decision
Here's what that journey looks like on a writer's website.
1.Generating traffic (awareness)
Your hosting provider can help you generate traffic by increasing your website's online visibility. This usually comes down to search engine optimization (SEO) tools that get search algorithms to rank your site higher.
To optimize your content for visibility, you'll want a website builder that makes it easy to add SEO-friendly features to your site. Features like:
Internal and external links
Sitemaps
Customer reviews
To optimize the site itself, look for:
Guaranteed high loading speeds
Server location options (the closer to your target audience, the better)
Mobile optimization
61% of website traffic in the US comes from mobile devices, and search engines know this. A web hosting platform that's mobile-friendly, and loads quickly, get priority in search algorithms.
2. Moving readers through content (consideration)
Once a person finds your website, you need to guide them to the most compelling pages and information to nurture interest. Web design does this in three ways:
Clear, easy to follow navigation
User-friendly content layout
Responsive engagement tools (e.g. embedded videos or interactive tabs)
All three focus on making the user experience as seamless as possible. Regardless of the content you post to hook readers, your website should help you move them through your most compelling writing.
3. Action points (decision)
Finally, once you've done the work of developing interest, you need to place a call-to-action (CTA) at the decision point. A CTA on a writer's website might be "sign up for my newsletter" or "buy my book". The decision point is where the customer is primed to follow that action, like at the end of a blog post or the bottom of your author bio.
5 Best web hosting for writers to help get their work seen
Ultimately, the best web hosting service should give you the flexibility to build your site as you see fit, regardless of your design or coding experience. It should offer you an optimized platform that's SEO-friendly and speedy. These are our top picks for web hosting platforms that are optimized for writers.
BlueHost (top pick for WordPress optimization)
WordPress is the most popular web building platform globally for a reason. The platform offers over 10 000 templates and over 50 000 plugins to help you create your website. There are hundreds of web hosting providers optimized for WordPress, but only three are recommended directly by WordPress.
BlueHost is one of our favorite options for users and the web host powers over a million sites around the world. But what can you get out of a web host that comes so highly rated by none other than WordPress?
Pros
Free domain name
Easy WordPress installations
140+ beginner-friendly plugins
Officially recommended by WordPress
99.99% uptime
24/7 customer support
100% WordPress compatibility
Fast server and loading speeds
Daily file backups
Large app integration library
A2 Hosting (top choice of bloggers)
A US-based web hosting company that provides  highly trained customer service "gurus" to help you understand their services. A2 Hosting is the best bet for large to small businesses and individual bloggers.  It boasts of its comprehensive platform that supports Drupal, WordPress, or Joomla. A2 Hosting offers money-back guarantees which tells you they are the best in what they do.
Pros
Turbo-speed hosting with various speed upgrades
Guaranteed 99.9% uptime
Has server locations across 13 countries
Unlimited bandwidth and storage (for tiers 1 and up)
Top-notch customer support via live chat, phone or email
Easy domain management
WP Engine Hosting (premium integrated WordPress hosting)
If you are a writer looking for a more premium way to  integrated with WordPress, then WP Engine is the best for you. Its features are designed to fit your the growing needs of your business and work. It focuses on hosting exclusively for WordPress and offers the best way to design, manage and fully customize your site. It also brings you closer to your readers with top-notch data and insights just within your reach.
Here are their pricing plans:
Pros
24/7 full customer support
Create a WordPress as easy as one click
Perfectly optimized for well-versed WordPress users
Easy-to-use website management tools and features
Unbeatable consistent performance
Depending on your package, it offers backup and disaster recovery for free
Wix (best for user-friendly web design)
Wix is a standout hosting platform for web design beginners. The whole platform is optimized for web building and offers enough support tools to make running a site just as easy. Our favorite tool is the drag-and-drop website builder which uses visual tabs to simplify the design process.
Pros
Free custom domain
Free SSL certificate
24/7 customer support
Drag-and-drop website builder
Advanced security monitoring
Automatic hosting set up
99.9% uptime
Data backup protection
Built-in SEO tools
Squarespace (best choice for professional web design)
Squarespace is an all-inclusive content management system (CMS) with excellent features. With over 100 professionally designed, mobile-optimized templates, you can create sleek websites through an intuitive web builder.
Pros
Free custom domain
Optimized for mobile
Live view when editing website
Customizable, pro-level templates
24/7 customer support
Built-in security
Built-in SEO features
Social media integrations
Site analytics
Free SSL security
E-commerce tools for sales
On-site content creation and editing
Now that you have an idea of how web hosting works, and what you should look for, maybe it's time to get started. Your writings deserve to be seen, that's why your web hosting should be able to work it out for you as well. To view more web hosting options, you can read full reviews of these web hosting providers for writing, personal, and business use.