When you think having great food, a good place, and an awesome Instagram feed are the only things you need to market your , think again.
When all the social media frenzy about your restaurant's opening has died down, and old customers want to try a new place somewhere, how can you keep customers coming to your restaurant? To attract more patrons and keep your business afloat, you also need to cook and season your marketing strategy right.
Social media can be an effective way to reach a niche audience and encourage engagement, however, it can only do so much by itself. This is why an overall digital marketing plan should be put in place.
These tips on how to market restaurant business will require you to incorporate killer marketing strategies (aside from social media) into your daily business operations. 
10 Ways You Can Kick-Start Your Beyond
With so many marketing tactics, you can use several at once to attract potential diners and get them through your door more often. Here are ten ways to begin marketing your small restaurant business.
1. Develop Your 's Brand Identity
Your restaurant's brand identity is more than just your logo or the design of your menu. It's the overall feeling your guests get when they dine with you. Creating a solid brand identity starts with having a clear vision for your restaurant. You can develop restaurant marketing materials and strategies that reflect your unique identity. 
The first step in developing your brand identity is figuring out what makes your restaurant stand out from others nearby and focusing on those aspects to build your business strategy.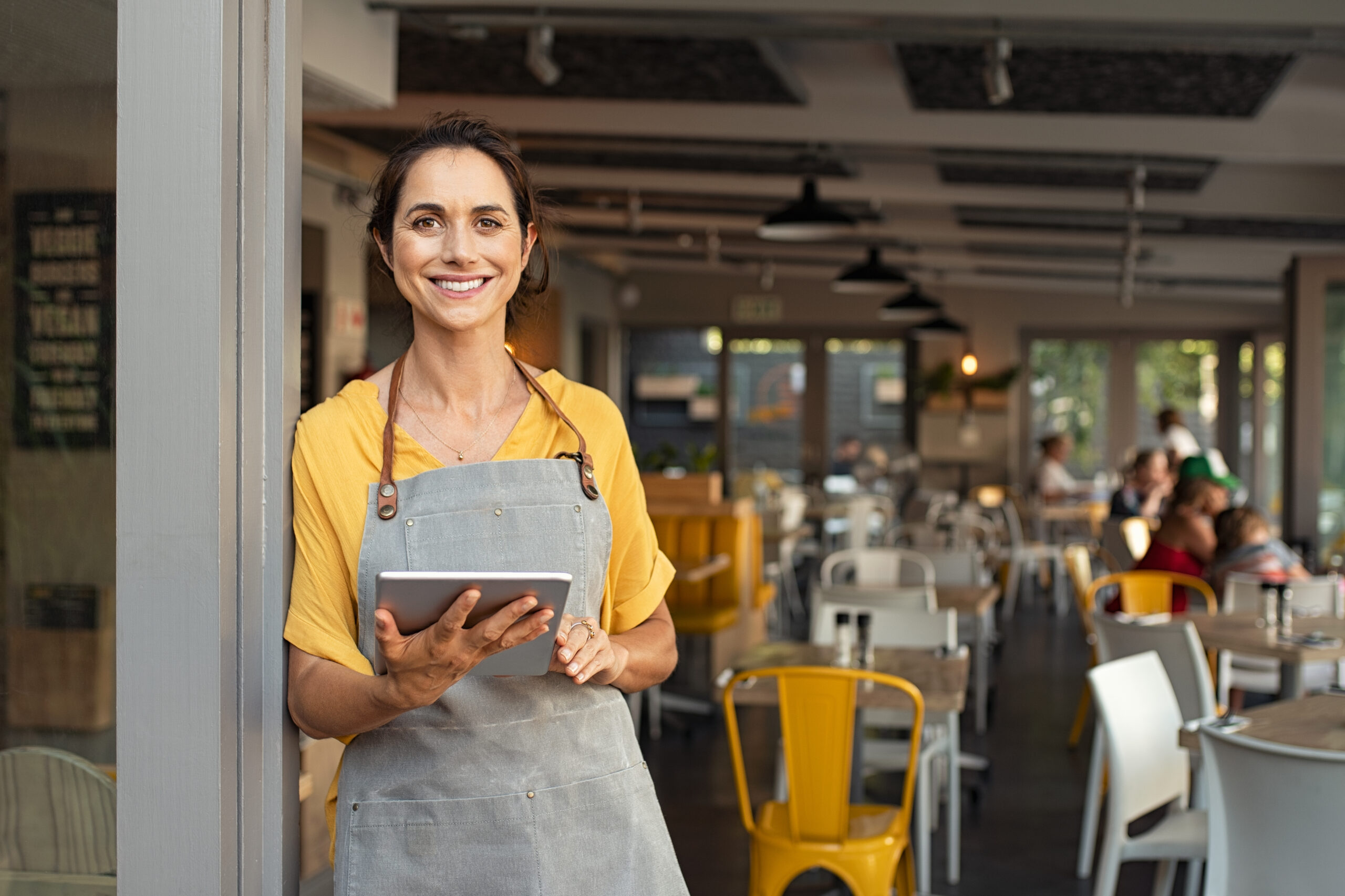 Does your place have a story to tell? What is the type of atmosphere you want to create?
There are different brand identities that small restaurants might take into consideration. For example, you could develop your brand identity as an authentic family-owned spot or a contemporary eatery with European influence. 
Depending on your particular concept, integrate it into your marketing campaign by tweaking fonts and logos.
2. Learn Your Demographics
Understanding who your target customers are and what they're looking for in a restaurant is essential. Take some time to research your customer base and learn as much as you can about them. Understanding your customer demographics will help you determine the best marketing strategies to reach them.
Discover key insights into their current behavior patterns. When you have an idea of your audience, it'll be easier to tailor messages that resonate with them and get them excited about visiting your restaurant.
Once you've determined your target demographic, it's time to focus on catering to their needs. Create content that addresses their questions and interests. 
You want these people coming back, so figure out what one problem these individuals need to solve concerning dining out at restaurants. Whether they're looking for convenience or tasty dishes, offer a solution that caters directly to their needs to become loyal customers.
3. Invest in High-quality Website Hosting
To make a great first impression, you must have a high-quality website. Website hosting is the foundation of your website, and it's essential to choose a host that can provide you with the features and support you need. 
When choosing a website host, you need to prioritize several vital aspects. To begin with, consider reliability. Your website needs to be up and running all day and night. Look for a host with a high uptime guarantee and fast page loading times. 
Consider which features will best suit your restaurant business. It's also important to compare plans and pricing from multiple companies to find one that meets all of your needs without breaking the bank.
The last thing you want is to spend time trying to get help from your web hosting company when something goes wrong. Find a company that offers excellent customer service so that you don't constantly search through forums for solutions.
4. Create a Blog
A restaurant blog is a great way to connect with your customers and build a rapport with the community. It's also a great platform to share your story, menu, and culture with the world. A blog can also help drive your website traffic and boost your SEO.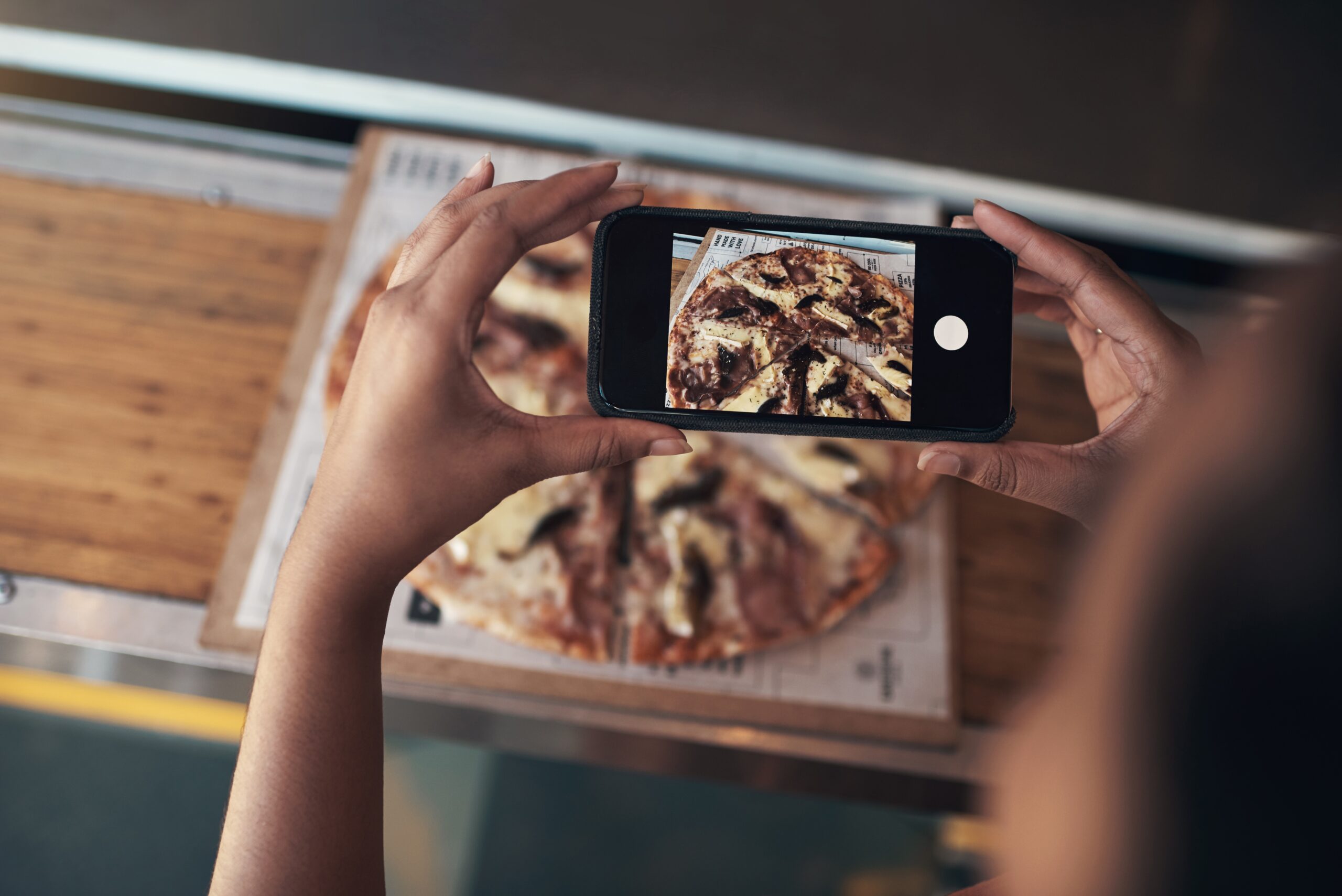 Pick a catchy name for your blog and ensure it's relevant to your brand. Once you've settled on a domain name and hosting service, it's time to set up your blogging platform. Find a blogging platform that's easy to use and matches your aesthetic. 
The most common restaurant choice is WordPress, which has an extensive selection of plug-ins and templates. These elements allow you to add features like maps, menus, contact forms, reservation booking forms, and more. 
Be sure to choose a theme that looks professional and inviting. It doesn't need to be overly complicated or technologically advanced. Simplicity works best for restaurant blogs. 
Designate someone with good writing skills as your company blogger so they can write engaging posts that fit your brand voice.
5. Harness
Search engine optimization (SEO) is an essential strategy for all businesses, especially restaurants. When prospective customers search for great sushi, you want them to find your sushi restaurant first. A top position in Google's rankings means potential customers may select your business over competitors who rank lower.
The key to successful SEO is indexing your restaurant on Google and other major search engines. Understand what types of searches you want to pop up. Having solid keyword research skills can help you build a foundation for success. 
Optimize your website with descriptive keywords about your restaurant's services and products. In addition to the website itself, focus on your social media pages as well as blogs and articles about topics related to dining out or cooking. 
Link out from other relevant pages on your website that include those keywords, and craft a compelling title tag and meta description tag. This approach will give you credibility when it comes time to rank higher in search results.
6. Enhance Your Efforts
Email marketing is one of the most compelling and inexpensive ways to reach your target audience. By joining an email database, you can be in contact with potential customers who have already expressed interest in your restaurant. 
Just like any other type of marketing, it's crucial to have a well-thought-out strategy and a clear understanding of what you want to accomplish. Segment your subscribers based on their interests (i.e., Signature Dish emails) and their level of engagement with your business. 
To start building your list, create an opt-in form on your website or blog that asks for customer information. Ask for permission to send them emails about specials or events at your restaurant, then follow up by sending them relevant messages about your restaurant.
Once you've gathered enough contacts and created segmented lists, use an email drip campaign to automate the process of delivering content to those segments. A drip campaign's idea is to provide a series of marketing messages automatically. 
7. Optimize Your Landing Page
Landing page optimization is critical to the success of your marketing efforts. It is your first chance to make a good impression on customers. 
Your landing page offers users an opportunity to engage with your restaurant. They can learn about what you offer, read reviews and testimonials, and find a convenient location near them. 
To optimize your landing page, ensure you include all relevant information like contact information and hours of operation. Add links to directions or reservation forms to guide their decision on whether or not to visit your restaurant. 
The best way to ensure customers will be interested in your food is by highlighting the dishes that entice them most. There are several ways to do this, including taking high-quality photos of your meals, uploading images taken by previous customers if available, or posting mouth-watering videos showing how dishes are prepared and served.
The more captivating and optimized your landing page, the more likely conversions will occur.
8. Claim Local Online Listings

Another vital step when marketing your restaurant is to claim your local business listings. Customers use the internet to find restaurants; if you're not listed, you miss out on valuable business. Make sure you claim every listing for your restaurant, including Google My Business, Yelp, and Bing Places for Business. 
These sites allow you to control your restaurant's information on search engine results pages (SERPs), which can significantly impact where potential customers find you. When optimizing these local business listings, list all your contact information, including your phone number(s) and email address. 
You should also fill out as much relevant information as possible, including your hours of operation. Set up a website link with an SEO-friendly URL. Ideally, your listing will include an introduction or overview of the type of food served at the establishment and its atmosphere, detailed menu offerings, links to social media profiles, and directions from their current location.
You should also add photos, descriptions, and hours of operation to make your listing as complete as possible. The goal here is to provide potential customers with easy access to the most important content regarding your restaurant.
9. Get Listed on Apps
Customers are always looking for new restaurants to try, and one way they find them is through restaurant-specific apps. By getting your restaurant listed on popular apps like Yelp and Foursquare, you can make it easy for potential customers to find you and learn more about your business. 
Dining apps allow users to rate the food, service, atmosphere, and other aspects of a dining experience. A listing on these sites also gives your restaurant some added exposure as the site will often share posts or articles featuring restaurants with their followers and readers. 
Specialized apps such as OpenTable allow diners to book
reservations at specific times or even days in advance. Users can simply enter a date, time, and party size to view available tables at your restaurant.
Other apps will let you post pictures of your food and beverages, share what's new on your menu, and alert customers about special events like wine tastings or an upcoming live band. To maximize exposure for your business, you'll want to take advantage of restaurant apps.
10. Make a Sleek, Functional Online Menu
An online menu is a great way to show off your dishes and get people excited about coming to your restaurant. Plus, it's a functional tool that can help you streamline your ordering process. 
Your menu should be easy to read and understand. Use clear fonts with plenty of white space for easy viewing. Include both the dish's name and the ingredients as well as its price. Ensure you also include when each meal starts serving so customers know how long they have to wait before placing their order. 
Use high-quality photos to illustrate your dishes. Most diners will make up their minds about whether or not they want to eat at your restaurant based on the images you post online.
You'll need to provide detailed nutritional information if your restaurant offers vegetarian, vegan, gluten-free, or other specialty dishes. Find out what dietary analyses are most important for your clientele and ensure you provide all the necessary data. 
Remarketing Your
The restaurant business can be challenging, especially when trying to get your business off the ground and make your mark in an established market. Remarketing can help you connect with potential customers in the areas where they live, work, play, and shop so that you are top of mind when they're ready to eat out or hold an event. 
By putting effort into these strategies, you'll develop repeat customers who will reward your efforts with increased profits over time.
Design a Brand New Logo
A new logo gives your restaurant business a fresh start. It helps attract new customers and reminds your current client base of the great food and service you offer. 
Developing a new logo can also give you a competitive edge. It will make you stand out from competitors by giving your restaurant a clear identity that differentiates it from other restaurants in the area. 
To get started, develop an original idea for your new logo, basically how you want it to look. Once you have a few designs in mind, show them to friends and family and ask for their opinion. 
Which one do they think is the best? You may even want to ask your customers which design they like. Use the acquired feedback to note the logo which people prefer. Remember, do not copy logos from other businesses.
Revamp Your Menu
Revamping your menu gives customers a reason to come back and try something new. Plus, it will allow you to show off your culinary skills. 
For instance, try an all-day breakfast menu. Through this, you might bring in more traffic during the morning hours if you serve breakfast all day long. 
An all-day breakfast menu could make it worth adjusting your kitchen hours to align with when customers are hungry for breakfast foods in the morning.
Constantly Optimize User Experience 
If your customers do not enjoy their experience at your restaurant, they are not likely to return, making it essential to optimize the user experience at your restaurant constantly. 
To do so, ensure your restaurant's website is up-to-date and easy to use. Consider utilizing user testing tools to evaluate the pain points of your customer experience when navigating your website. 
It is also advisable to shift to a better web host if your current cloud hosting provider does not offer you quality website optimization services.
Utilize Paid Ads
In paid advertising, an ad gets displayed to a client based on the query entered in a search engine. Paid ads are a great way to reach new customers and bring them through your doors. You can target potential customers based on location, age, gender, and preferences. 
Plus, you can control how much you spend on your paid ads for your website, making them a cost-effective way to reach new customers. If you are unsure where to start, use Facebook Ads or Google Adwords.
Work with and Influencers
Working with food bloggers and influencers who already have an audience interested in food expands your customer base. By working with them, you can tap into that audience, leading to increased traffic for your website.
There are a couple things to remember when working with food bloggers and influencers. Ensure that the bloggers and influencers you work with are a good fit for your brand. For example, try finding Japanese food bloggers if you serve Japanese cuisine. 
Also, if an influencer approaches you about advertising, negotiate a deal that benefits both parties. You can offer them free food or discounts so long as they share positive reviews about your establishment, encouraging more people to buy your meal. 
Share Positive Press 
Positive press is a meaningful way of marketing your restaurant business. It helps convey an image of your business to customers, which in turn can help increase sales and encourage customer loyalty. The positive press could be in the form of a news release or a review. 
By sharing positive press, you can show potential customers that your restaurant is doing well and is a great place to eat. Be sure to include links to the articles and reviews you share so that users can find them easily.
When people see all the good things about your restaurant, they'll be more likely to visit. 
Maintain a Solid Database
Maintaining a solid customer database lets you track who your customers are, what they like, and how often they come in. As earlier mentioned, use the information acquired from learning your customer demographics to create targeted marketing campaigns.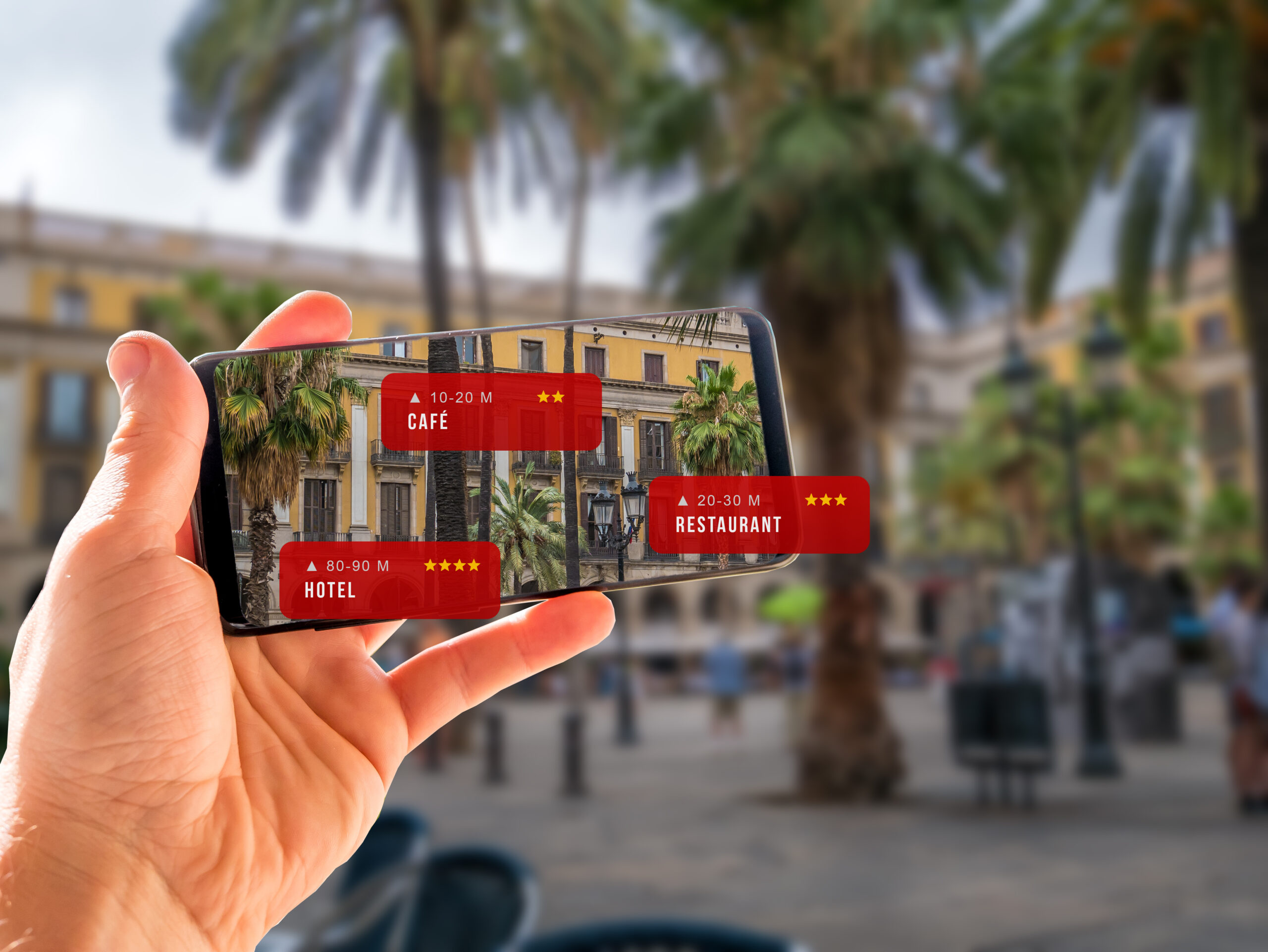 Make sure to segment customers based on interests, age, and gender for more targeted advertising. Targeting specific demographic segments with a personalized campaign will increase the likelihood of getting noticed and converting them into loyal customers.
For example, if you notice that a customer comes in every Friday at 7 pm for an hour, it would make sense to send them a text on Thursday with a special offer or discount for their upcoming visit.
Using loyalty programs, regulars feel appreciated and rewarded for visiting your restaurant often. By deep-diving into customer information, you can better understand your typical customer and then use that knowledge to tailor promotions accordingly.
Focus On Your Existing Content 
Focusing on your existing content means creating new and innovative dishes that will excite your customers and have them coming back for more. It also means looking at your current marketing efforts and seeing what's working and what isn't. 
The key to success in marketing is consistency, so it's essential to review your current channels and figure out how you can reach more people. 
Achieve this by updating existing blog posts with new information and images and deleting old posts that are no longer relevant.  Keep your content fresh and make sure it aligns with current trends so that you can stay relevant in the marketplace.
Make Performance Analysis an Ongoing Strategy
Making performance analysis an ongoing strategy means taking a close look at your numbers regularly and making changes where necessary – one of the best ways to do this is to track your sales data over time. 
Monitoring sales data will help you identify trends and determine where to make changes. You might notice that your sales have gone down in a particular month or that certain products aren't selling as well as others. 
Use these insights to inform decisions about pricing or product selection for future months.
Promote User-generated Content 
User-generated content can be online product reviews or blog posts made by your customers based on your restaurant. Promoting user-generated content lets potential customers taste what your restaurant is about through existing clients. 
Include testimonials from previous clients on your website so that visitors know how good you are before deciding to visit your establishment in person. Testimonials, customer blogs, and reviews help build trust and loyalty with new website visitors.
Wrapping Up
When marketing your restaurant, there is always a way to improve and guarantee that people know about your establishment. Ensure your existing website content is relevant and accurate for an expanded market base.
A good website can be the key to your restaurant's success in the long run. However, with poor-quality web hosting, you're only putting your business in the wrong hands. Trust that our web hosting reviews can guide you in choosing the best website hosting platform for you and your restaurant business.