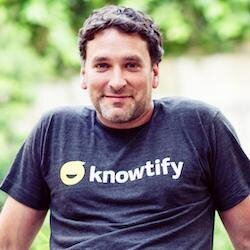 Latest posts by Paul Wheeler
(see all)
If you're a real estate agent, having a reliable website is a must.
A complete, well-thought-out, optimized website, not to mention amazingly fast when loading property photos helps you attract new clients online and to get you to close more property sales.
Many realtors underestimate the importance of high-quality web hosting and its effect on their website's performance.
Choosing a great hosting provider and suitable plan will help reduce website load times, increase reliability, simplify server management, and improve security.
In this article, we will guide you better on what are the best web hosting for real estate and give exclusive tips for choosing the best hosting provider every real estate agent and realtor needs.
How Do I Host My Real Estate Website?
To help you decide which of the top web hosting for realtors is for you, here is the process of creating a website hosting capability.
1. Choose a Web Hosting Provider
There are many web hosting providers on the market, but not everyone is suitable for hosting real estate websites. When choosing a provider, consider key factors such as price, features, and performance.
Important features for a real estate website include unlimited storage space for images and videos, free SSL certificates, and automatic software updates.
Performance is equally important because you want your website to remain fast and reliable. You'll also need options to incorporate for slideshows, image galleries, video hosting, a way for leads to contact you about properties.
2. Sign up for a Hosting Account
Once you've chosen a provider, you'll need to sign up for an account. Doing so will give you access to your website's host server.
The server is where you'll upload your website's files, manage your domain name and email addresses, and create backups.
Most hosting companies offer different plans with varying levels of features at different prices. The most popular is shared hosting because it has everything you need to get started on a budget-friendly price tag.
If you have a website with considerable traffic, you may need to upgrade to a VPS or dedicated server at a later date.
3. Set up Your Website
Once you have access to your hosting account, the next step is to set up your website files.
You'll typically use WordPress as your content management area. WordPress lets you manage your website's content, pages, and blog posts from a single location.
You can also add plugins to WordPress for added functionality such as social media integration or contact forms.
Factors to Consider When Choosing the Best Web Hosting for a Real Estate Website
When choosing a web hosting provider for your real estate website, there are several factors you should consider.
Price
Basic features
Performance
Security
Tech support
Price
Hosting providers can offer significantly different pricing, so it's important to find one that fits your budget.
Shared hosting means that the server serves more than one website. For smaller businesses with low-to-moderate traffic, this is often sufficient. Most hosting companies will allow their clients to up or downgrade hosting plans on the fly. Make sure you ask before signing the dotted line.
Shared hosting is typically the most affordable option. It includes all the features you need to get started.
VPS hosting is more expensive, but it can be a good option if your website experiences high traffic volumes. Dedicated servers are the most expensive option. They offer the best performance and security.
Basic Features
Make sure your chosen website hosting provider offers all the features you need, such as unlimited storage space and bandwidth, a cPanel, and SSL certificates.
Another important real estate website feature to look for is email hosting. Your website needs email hosting so clients can reach you and vice versa. Make sure it's included in your plan, as well as other features like forwarding, aliases, and spam filters.
Performance
The quality of a web hosting provider can greatly affect your website's performance, so it's important to choose one that offers fast page load times and uptime reliability. Regarding uptime, look for uptime rates as close to 100% as possible.
Reducing website load times is a major factor that affects how well your website will help your real estate marketing efforts.
Slower loading websites can hurt your SEO, reduce user engagement and lead to lower home sales. The best website hosts provide fast server performance and the latest in caching technology.
Security
The best web hosting providers use security measures to keep your website well protected from threats. There are many options for protecting your website, including SSL certificates and malware scans.
Look for built-in features that help secure your website from hackers and malware attacks. If an attack is successful, you'll want to have a backup of your website. A backup helps you restore the site to its previous state without a lot of work or data loss.
Look for providers that offer two-factor authentication and other security measures to keep your website safe.
Tech Support Availability
Make sure the provider offers good tech support in case you run into any problems with your website. Support could include 24/7 phone support, live chat, and a ticketing system.
If you have an issue with your website, a good tech support team can help you get it back up and running well in no time.
Top Web Hosting Providers for Real Estate Websites
Several hosts exist that fit the bill when selecting the best web hosting for real estate. Let's review seven hosts to consider using for your realtor website.
Bluehost is a popular web hosting provider that offers shared, VPS, and dedicated hosting plans.
All of Bluehost's plans include unlimited storage space and bandwidth, free SSL certificates, and a cPanel. They also offer email hosting with several email addresses allowed per account.
Bluehost has been in business since 2003. It's one of the best hosting providers for realtors because it provides excellent performance, security, and tech support.
The hosting company offers different types of shared hosting plans.
The Basic plan gives you one website and 50 GB of SSD storage. It includes a free domain name for the first year and allows for five email accounts. You'll get a free SSL certificate included with the Basic plan.
Here are the price options available.
$8.99 per month (36-month option)
$9.49 per month (24-month option)
$9.99 per month (12-month option)
Bluehost sometimes runs promotions, however. If you get in on a promotion, you might get the first year at $2.95 per month (36-month term), $3.95 per month (24-month term), or $4.95 per month (12-month term).
If you need more than one website, you can look at other shared plans from Bluehost.
Plus plan (unlimited websites, storage, and email accounts for prices ranging from $5.45 to $13.99 per month, depending on the term or special)
Choice plan (adds free automated backups and domain privacy for one year to the Plus plan. Prices range from $5.45 to $18.99 per month)
Pro plan (adds in optimized CPU resources and a free dedicated IP for higher site speeds. Prices range from $13.95 to $28.99 per month)
FatCow has been in the web hosting business since 1998. The company offers shared and WordPress hosting plans, as well as domain name registration services.
The FatCow Hosting plan includes plenty of resources for you to build your website with unlimited disk space, email accounts, domains (one per account), and bandwidth. You can create up to 100 MySQL databases.
The FatCow hosting plan comes with a free domain registration for the first year and a 30-day money-back guarantee.
FatCow has an easy-to-use drag-and-drop website builder that lets you create your real estate website in no time with no technical knowledge.
You can also use WordPress to create your website with FatCow hosting. WordPress is one of the most popular site-building platforms on the web, and it's included inside the two Fat Cow WordPress plans.
The Original FatCow Plan or the WordPress plans make the most sense for a realtor website.
You can get the Original FatCow Plan started for $4.08 per month. At renewal the next year, you'll pay $8.99 per month. The plan includes the drag-and-drop website builder, an SSL certificate, and unlimited email accounts.
One caveat to the money-back guarantee is that you must use a credit card to pay for the account.
Two WordPress accounts exist with FatCow.
WP Starter Plan
WP Essential Plan
The WP Starter plan costs $3.75 per month. It gives you the free domain name, as well as plenty of WordPress themes to start with.
The WP Essential plan will cost you $6.95 per month. It adds extra SiteLock security to the Starter plan, as well as a speed enhancement feature.
iPower Hosting is a web hosting company that provides shared, dedicated, VPS, and WordPress hosting plans.
iPower Hosting started in 2001, the company prides itself on keeping the lines of communication open between itself and its customers.
As a real estate agent, you may come in with concerns about a lack of website-building experience. If so, you might choose iPower Hosting knowing that you can get help from a company that takes your concerns seriously.
Several plans exist with iPower. One is the Starter Plan. Unlike many website hosts, you won't get a free domain name with IPower's Starter Plan. You'll pay $9.99 when choosing a .com extension.
The hosting plan itself will cost $3.99 per month for the 12-month term. If you do want a free domain name, then you can select the 24-month term for the same $3.99 per month rate.
You'll pay a $286.80 annual price for a 24-month term or a $111.96 annual price for a 12-month term upon renewal.
iPower offers a Pro Plan and a Pro Plus Plan. However, these plans focus on eCommerce stores. As a realtor, you don't need these options.
You might look at iPower's WordPress plans, however. The company offers two WP plans.
WP Starter
WP Essentials
Both plans offer pre-installed WP themes, customized control panels, and your hosting plan. The Essentials plan adds in extra security and site speed features.
You'll pay $3.75 per month for the Starter plan and $6.95 per month for the Essentials plan.
After the first year, you can continue paying monthly for Starter ($10.49/month) and Essentials ($8.95/month). Or, you can choose annual plans for either plan.
IONOS is a versatile hosting provider that prides itself on offering several other services to complement its hosting platform. The website host offers domain name, email, website builder, and marketing and advertising services to help your real estate business grow.
For real estate agents, the WordPress or shared hosting options make the most sense.
You can get started on the Business Plan for only $0.50 per month on the first year term with IONOS. The plan gives you one email account and a free domain name for that first year. The second-year and beyond will cost $10 per month.
As a realtor, getting your website off the ground for $6 spent on hosting for your first year might sound attractive. The plan also comes with unlimited websites and storage, along with a free SSL certificate and 30-day money-back guarantee.
Another excellent option for realtors is the IONOS WordPress hosting plan. Again, you can get started for as little as $0.50 per month for the first year – an ideal option if you need one hosted WordPress website.
You'll get five email accounts, 100 GB SSD storage, a free SSL certificate, malware protection from SiteScan, and a free domain name for one year. You'll pay $8 per month for the second year and beyond.
InMotion Hosting is a superb choice if you are looking for a web host with speedy servers, unlimited storage space, and reliable uptime. The company is well-known for providing a 99.999% uptime service.
There are four Shared hosting plans to choose from with InMotion Hosting: Core, Launch, Power, and Pro. The Launch, Power, and Pro plans include unlimited bandwidth and storage and a free domain name for the first year.
You can also host an unlimited amount of websites with InMotion Hosting if you choose the Launch plan and above. As a realtor, the Core and Launch plans will work perfectly. Here's the breakdown of the two plans for a 24-month term.
Core: $2.99 per month (Two domains, free SSL certificate, 100 GB SSD storage, unlimited bandwidth, and 10 email addresses)
Launch: $5.99 per month (Free domain in year one, unlimited domains, free SSL certificate, unlimited storage and bandwidth, and unlimited email addresses.
Both plans also give you security and marketing tools, as well as high-speed performance features.
InMotion offers four WordPress hosting plans.
WP-1000S
WP-2000S
WP-3000S
WP-4000S
The first two plans offer everything you need when looking for the best web hosting services for a real estate agent.
The WP-1000S plan gives you one website, a free SSL certificate, unlimited email and bandwidth, and 50 GB SSD storage. It comes with a security suite and marketing tools. If you choose the 2-year term, you can get started for $6.99 per month ($9.99 per month thereafter).
The WP-2000S plan costs $6.99 per month for year one before going to $13.99 a month in the third year. With this plan, InMotion provides your real estate business with two websites, unlimited bandwidth and email, 100 GB SSD storage, a free SSL certificate, marketing tools, and a security suite.
Siteground Hosting is a superb option for real estate professionals looking for an affordable hosting provider with excellent customer service.
The company offers three shared hosting plans: StartUp, GrowBig, and GoGeek. All the plans offer discounts on the first year of service.
If you think you only need one domain from your hosting platform, then you can go with the StartUp Plan. It gives you 1x domain, unmetered traffic, a free SSL certificate, 10 GB storage, a daily backup feature, free email, and enhanced security.
Go with the GrowBig plan if you want additional domains. You might eventually use a second domain if you expand your business into hosting free or paid courses for clients, for example.
The GrowBig plan provides unlimited websites, unmetered traffic, a free SSL certificate, 20 GB storage, daily backups, free email, and enhanced security.
The GoGeek plan includes all features of the StartUp and GrowBig plans. It adds 40 GB of storage and up to 400,000 monthly visits. The StartUp plan allows up to 10,000 monthly visits. The GrowBig facilitates up to 100,000 monthly visits.
Pricing for the three Siteground hosting plans includes the following.
StartUp: $3.69 per month for the first year ($14.99/month thereafter)
GrowBig: $6.19 per month for the first year ($24.99/month thereafter)
GoGeek: $9.99 per month for the first year ($39.99/month thereafter)
For real estate marketing, we recommend going with the GrowBig plan. It allows for additional flexibility down the road, and the monthly visit maximum is ideal for a real estate business.
InterServer Hosting is another quality real estate hosting provider that offers low-cost plans with unlimited bandwidth and storage. The company boasts 99.9% uptime and 100% power uptime.
InterServer offers several hosting options, including shared hosting, cloud VPS, and WordPress VPS. However, for real estate website hosting, its standard shared website hosting option works well.
Its standard plan starts at an affordable $2.50 per month and offers an array of features. You'll pay an additional $7.99 to register the domain name.
This plan offers unlimited SSD storage, a free SSL certificate, unlimited email accounts, a website builder, and global content caching for faster loading times.
If you'd rather use WordPress with your InterServer hosting account, you can do that, too. The hosting company offers a quick one-click WordPress install. Adding WordPress means you won't need the InterServer website builder and can add a variety of WordPress themes and plugins to your website.
Your web presence will benefit from InterServer's InterShield Security feature. Added in for free, InterShield uses machine learning firewall technology to block malware and web attacks. It also comes with an automatic virus scanner.
Another attractive aspect to InterServer is the free Inter-Insurance feature to bring your website back online if your account is ever exploited, hacked, or compromised.
What should you choose for your real estate website?
The bottom line when deciding on the best web hosting provider for real estate is to balance budget consideration and scalability.
If you think you'll only need one domain to run your real estate business, choose a one-domain plan for less. However, use an option that offers multiple domains if you think you may need more than one domain or website.
Your next step should include researching the above hosting providers we've laid out. Make your decision based on those criteria, then purchase the hosting plan that fits your needs, and start building out your realtor's website.
If you need more help in determining which web hosting is best for your real estate business or service, we can always help. Here's our full web hosting reviews to help you decide better.